Postcards

Submitted by: Melissa Welsby

<melissa@welsby.com>

Municipal Building

"Muskogee Municipal Building, Muskogee, Okla." This building still looks exactly the same today, doesn't it? It's interesting to see the old cars parked in front of it. It's postmarked Dec. 28, 1942, from Carl, who wrote in Italian and was a Private at Camp Gruber, to his family in Portsmouth, N.H., Mr & Mrs. D. Zangori?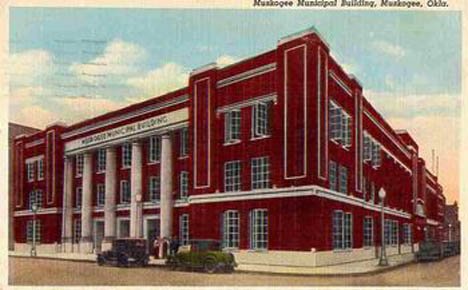 "This Page Was Last Updated Tuesday, 14-Jul-2009 00:39:41 EDT"
© Sue Tolbert