Postcards

Submitted by: Melissa Welsby

<melissa@welsby.com>

North Main Street

There isn't a postmark on this but I believe it to be after 1900 and before the 1930's, because there are still a significant number of wagons and buggies in the street, and only a few cars. It shows two different scenes of North Main Street. The top one says "North Main Street as it was in 1900, Muskogee, Okla." and the bottom one says, "North Main Street at present, Muskogee, Okla."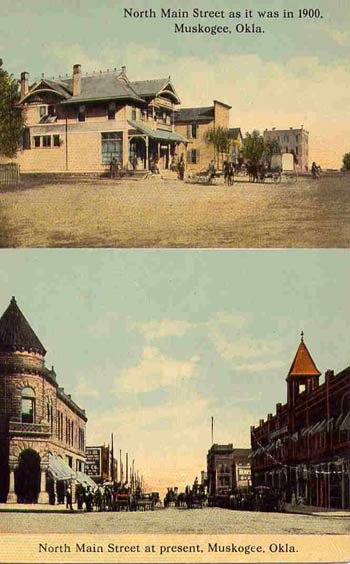 "This Page Was Last Updated Tuesday, 14-Jul-2009 00:39:40 EDT"
© Sue Tolbert