INDEX:

Archives on this site

Bibliography


Books for sale


Craig County History Book Vol 3


Calendar of Events in Craig County


Craig Co. Cemeteries


Craig County Past History And Other Articles of Interest


Resources in Craig Co.


Maps of Craig County


Other Resources and Links


Newspapers


Genealogy Resources


Schools


Obits and Tidbits


Photo Album of Craig Co. and surrounding area
---
---
Big Cabin
BlueJacket
Centralia
Dowingville
Ketchum
Vinita
Welch
White Oak
---
OkGenWeb Message Board:
Rootsweb Queries:

Craig County Queries on Rootsweb


Rootsweb for Surnames

All Craig County Messages from Rootsweb and OkGenWeb Message Board's, in one place.
Surname Helper:

Craig Co. ONLY


Oklahoma


USA


World

Social Security Death Index
---

OkGenWeb County All gateway, link's to all county's in Oklahoma.

The USGenWeb Special Projects - contains links to digital map of the area, census images, marriage records, and more.

The USGenWeb Archives - contains cemetery listings, WWI veterns listing, and microfilm newspaper inventory, and more.

WorldGenWeb Project - volunteer based organization dedicated to providing genealogical and historical records and resources for world-wide access!
Oklahoma:

Archives


OKBits/Tibits


Military


Funeral Homes


Marriages


Land Openings


Lawmen & Outlaws


Indian / Pioneer Papers


Photo Gallery


OK State Resource page


Indian Territory Gen Web


Oklahoma associated obituaries


Oklahoma Schools
---

How and where to obtain Oklahoma birth, death, marriage and divorce records

---

Subscribe to the Craig County Mailing List.
---
This site is generously hosted by OKGenWeb
About Craig County
Craig County was created at statehood and named for Granville Craig, a prominent Cherokee, this area was part of the Cherokee Nation. The area was only sparsely settled until after the Civil War when a few scattered Cherokees made their homes in the region.
Vinita the county seat, was once called both Downingville and The Junction and was established in 1871 at the junction of the Missouri, Kansas and Texas Railroad (Katy) and the Atlantic and Pacific Railroad, (later the Frisco), the first rail lines to enter Oklahoma. In 1881 the two railroads crossed at Vinita. (see the Short History of Craig Co. for more info.)
Craig County has long been a livestock producing area with cattle ranches located throughout. The industrial base of Vinita has been expanded to include everything from the manufacturing of towers to micro connectors. As headquarters of the Grand River Dam Authority, Craig county is also the site of the Kansas, Arkansas, Oklahoma Electric Power Distributor, and the Northeast Oklahoma Electric Cooperative. Eastern State Mental Hospital has been in operation since 1913, more information about Eastern State Hospital.
Annual events include the original Will Rogers Memorial Rodeo in August, the Calf Fry Festival in June and Oktoberfest in October.
Location: Craig County borders Kansas and is located in northeastern Oklahoma. Climate: The average precipitation is 45.6 inches yearly in this area. January's average temperature is 40.6 degrees Fahrenheit and July's average is 79.6 degrees Fahrenheit. County Seat: Vinita
Land Area: 762 square miles of agricultural land on rolling hills and level plains.
---
Substitute for the 1948 City Telephone Book in Craig County
Where is my Ancestor

Have you ever wondered if you family had ever lived in Craig County or when they moved out of the county?
Federal census was only taken every ten years. Then you must rely on City Directories and telephone books if they are available. Check out the hometown newspapers to see if you ancestors where mention. July-December 1948 has been indexed and online here, the only place you will find it.
Vinita Daily Journal Index July-December 1948
---
We need help! Can you identify any of these unknown burials. If you can please e-mail the Craig County Genealogical Society.
---

Have you got your Marriage Certificate? If not check here.
---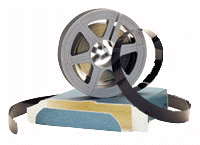 In Quest of Microfilms For Memories
---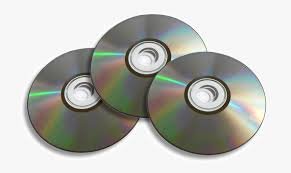 2015 Fairview Cemetery Walk-Thru
Vinita, Craig County, Oklahoma, on CD-ROM
---
Other Resources:


---
GenWeb Counties Surrounding Craig County
click on the county you wish to visit
---
---
If you are interested in being an OKGenWeb County Coordinator, then visit the State County Selection List or contact the state coordinator or assistant state coordinator
---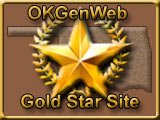 ---
| | | |
| --- | --- | --- |
| You are our | | visitor thanks for stopping by. |
| | | |
---
OkGenWeb / ItGenWeb is part of the USGenWeb Project. Links to web sites that are not part of the USGenWeb Project are provided for your convenience and do not imply any endorsement of the websites or their contents by the USGenWeb Project.