J. T. Lockerd
Blacksmith Shop
Book B 1896 - 1897
Mangum
Old Greer County, Texas/Oklahoma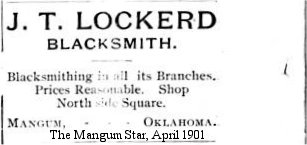 The blacksmith shop worked on branding irons, sharpened plow points, repaired tools, shoed horses, loaned surry carriages, worked on reaper, weld sickle, create rod for bed frame, hook for singletree, mending log chain ... many creative and repair tasks for pioneers and ranchers to carry on daily work.
Within the Old Greer County Museum in 2014, research minded Staff located crumbling business accounts of the J. T. Lockerd blacksmith shop in Book B 1896 - 1897 (98 pages) and Book C 1897 and later. Book A, there was a Book A referred to, was not with Book B and C.
Pages numbers are linked to page images. Some pages have one name, some have more than one name listed with business charges. Scroll on down.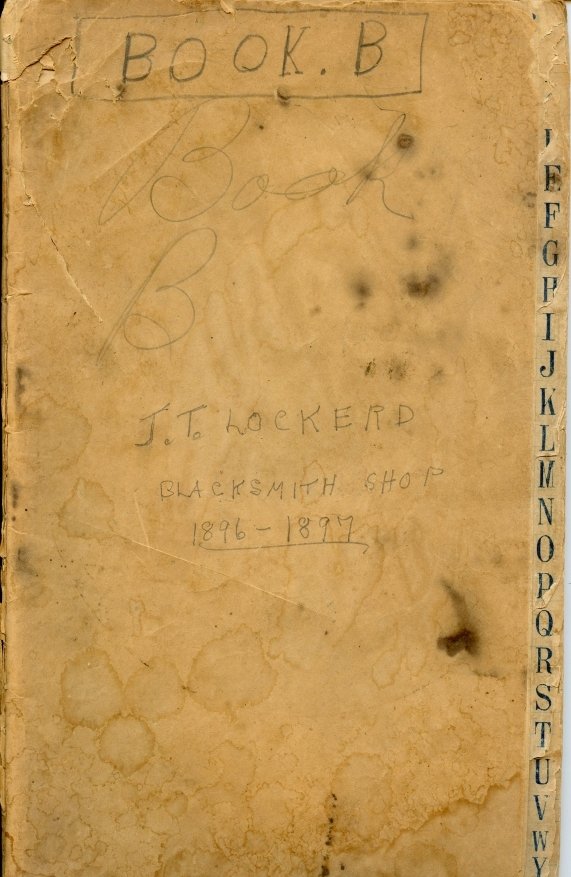 Old Greer County Museum, Mangum, Oklahoma
Index
Page
A, B, C, D
1
E, F, G, H
3
I, J, K, L
5
M, N, O, P
7
Q, R, S, T
9
U, V, W,
X, Y, Z
11