Harmon County OKGenWeb
is part of the OKGenWeb and USGenWeb genealogical service - dedicated to
free
online historical and genealogical information. All material on this site is
copyrighted
by the original submitters.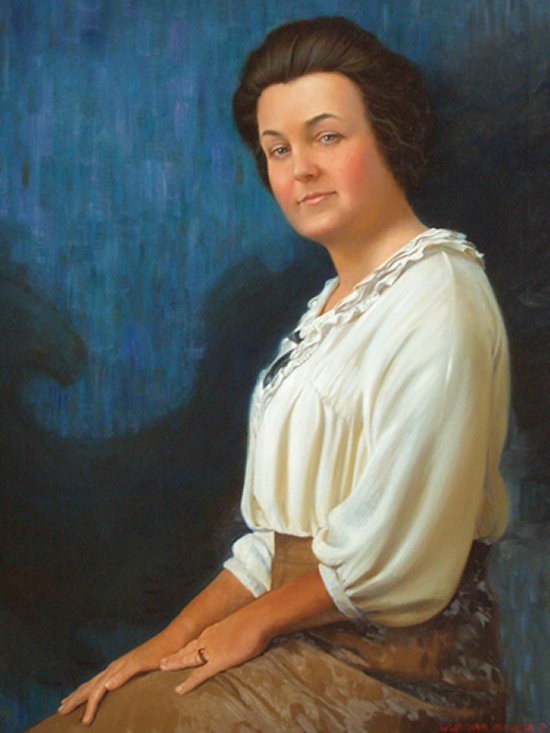 Mrs. Lamar Looney
1871-1935
Oklahoma's First Female Senator (1921) served 4 terms in Oklahoma Senate.
Biographies
Lamar Looney,
Darrell K. Royal,
Hon. H. Treadway
Cemeteries
Jeanette Coaly's Lists
Old Greer County: Greer, Jackson and Harmon Lists
Census
1910
1920
USGenWeb Projects
Census
(by State)
Census
(by Year)
Court Records
Harmon County Courthouse
114 N. First
Hollis, Oklahoma 73550
580-688-3617
Death Records
Petty Funeral 1926-1937
Spooner Funeral 1926-38
Spooner Funeral 1932-38
Family Pages
G. W. Hollis
Coaly Orchard Genealogy
History
Library
Hollis Public Library
Southern Prairie Library System
201 West Broadway
Hollis, OK 73550
580-688-2744
Mailing List
OKHARMON
. A mailing list for anyone with a genealogical interest in Harmon County, Oklahoma. To subscribe send "subscribe" to
okharmon-l-request@rootsweb.com
(mail mode) or
okharmon-d-request@rootsweb.com
(digest mode).
Maps
1895 part of Greer Co, TX
1915 Atlas
Township Map
1972 Map
Photos
Gambill Family
Richeson family
Williams & Denton Families
Hub & Effie Anderson
Coaly Orchard
Museum
Flickr
OKGenWeb PhotoGallery
Queries
Archived Queries
Rootsweb/Ancestry Board
Research Groups
Harmon County Historical Society
Harmon County Genealogical Society
102 W. Broadway Str.
Hollis, OK 73550
phone: 580-688-9545
fax: 580-688-2622
harcomuseum@pldi.net
Southwest Oklahoma Genealogical Society
Located in Lawton, Comanche County, Oklahoma to serve
Beckham, Caddo, Comanche, Cotton, Grady, Greer, Harmon, Jackson, Jefferson, Kiowa, Stephens, Tillman and Washita Counties.
Oklahoma Genealogical Society
Oklahoma City, Oklahoma County, Oklahoma
Schools
La Casa
Edgeworth
1890s-1909
Surnames & Researchers
Towns
Vital Records
Department of Health
Division of Vital Statistics
1000 N.E. 10th Street
Oklahoma City, OK 73117-1299
(405) 271-5600 Main Number
(405) 271-4040 Birth Certificates
(405) 271-3431 FAX
http://www.health.state.ok.us

Lookup Volunteers
OKGenWeb Resources
OKGenWeb County All
USGenWeb
Special Collections
Family Publications, History Publication, Journals and Letters, Military, and Photo Collections
Harmon County Coordinator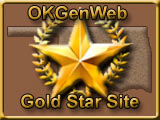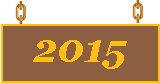 Harmon County Archivist -
Jeanette Perrin Coaly
Previous County Coordinators
Harold Massey Webmaster to Jan 18, 1998
Bill Cook Webmaster Jan 18, 1998 - May 18, 2003, over 18,700 visitors
Jeanette Coaly Webmaster May 2003-Dec 2010, 57763 visitors
***
Oklahoma State Coordinator
Linda Simpson
Oklahoma State Archivist
Gene Phillips
Harmon County History
Harmon County, part of the original disputed Greer County claimed by both Texas and the United States, was created by special election in 1909, and named for Judson C. Harmon, a governor of Ohio and later U S Attorney General.

Hollis is the county seat.
Located in extreme southwestern Oklahoma, the county is known today as the "Irrigation Center of the Southwest." The economy of the county is based largely on farming and ranching, principal crops are wheat, cotton and sorghum. Recently contributing industries

Harmon County Dairy (closed July 2009),

Western Fibers Insulation Plant,
manufacturing insulation from recycled paper

Buck Creek "Honey" Mesquite Company,Inc.,
processing mesquite for use as a flavor enhancement for barbecued meats

Lake Hall provides fishing and recreational opportunities for the area.

"THE COTTON PICKIN' FESTIVAL is held the 2nd weekend in OCTOBER!
Watch October 9, 2010 Festival on youtube, click on link. Festival PREVIOUSLY was called: The Black-Eyed Pea Festival and was held annually during the second week in August.
Harmon County is named for Judson Harmon (1846-1927)

There are three Harmon County history books
"Planning the Route" and "Planning the Route 2" and NEW book
"PLANNING ROUTE 3" a History of Harmon County 1909-2009,
also "Vinson Memories", "Gould School" and "Arnett School"
Oklahoma Historical Society Encyclopedia, Harmon County
BlogOklahoma, Harmon County Courthouse

Birth records from 1909, marriage records from 1909,
and death records since 1909. Land, probate,
and court records are on file in the county courthouse since 1909.
Tax Record books and others can be found at the
Harmon County Historical Museum

1915 map of Harmon County
Harmon County Towns

Past and Present
Gould


A post office established February 8, 1909. Original townsite name was Gibson. Named for John A. Gould, first postmaster.

Hollis


County seat of Harmon County. Post office established October 31, 1901, named for George W. Hollis, townsite owner.

Vinson


Originally Francis, post office name changed to Trotter, April 25, 1902. Post office name changed to Vinson, August 20, 1903, named for Henry B. Vinson, townsite owner.

Arnett
Rural community, 5 miles northwest of Hollis.

Carl


A post office from December 29, 1902 to December 31, 1913, named for Carl, son of Walter H. Armstrong, first postmaster.

Cora Lea
A post office from January 16, 1893 to March 30, 1907, named for Coralea Merideth, daughter of early resident and *physician, James S. Merideth.
Dryden


A post office from June 30, 1892 to January 31, 1919, named for John Dryden, English poet and dramatist.

Greer


A post office from October 10, 1891 to August 31, 1909, name comes from Greer County in which site was located prior to statehood.

Kelly
A post office from June 12, 1900 to June 15, 1910. First Postmaster, Robert A. Moran.


Halsmith


A post office from March 5, 1903, discontinued February 7, 1905, mail sent to Hollis February 28, 1905. First postmaster, Wright Worrell.**

Looney


A post office from June 1, 1892 to October 15, 1912, named after Tourney Looney, first postmaster.

Louis


A post office from April 25, 1891 to April 30, 1925, named after Louis Goemann, first postmaster.

Madge


A post office from March 13, 1895 to December 31, 1913, named after Madge Lumpkin, daughter of a pioneer resident.

Martin


A post office from September 16, 1892 to April 15, 1912, named for Levi F. Martin, first postmaster.

McKnight


A post office from June 27, 1901 to August 15, 1911, named after Edward McKnight, pioneer resident.

McQueen


A post office from August 29, 1910 to September 30, 1955, named for Edward B. McQueen, townsite owner.


Metcalf


A post office from February 20, 1905 to August 31, 1911, named for Hugh Metcalf, first postmaster.


Prospect


A post office from June 5, 1900 to March 31, 1906 in south-east Harmon County 5 miles north-west of Eldorado.

Purvis


A post office from April 9, 1892 to February 14, 1903.

Ron


Ron had a consolidated school, a cotton gin, a grocery store, and a church. However, it never had a railroad, a post office, or a newspaper. The school closed in 1964.***

Sandy


A post office from _ to _.

Shrewder


A post office from May 12, 1902 to May 31, 1911, named for Thomas Shrewder, pioneer resident.

Teacross


A post office from November 29, 1899 to November 15, 1911, took its name from T+ Ranch.
Oklahoma Place Names, George H. Shirk, University of Oklahoma Press, 1987.
http://books.google.com/books
*"Greer County, Texas/Oklahoma - Physicians Register, 1887-1895"
http://freepages.history.rootsweb.ancestry.com/~swokla/greer/physreg.html
**"Old Greer County Post Offices 1886-1907"
http://freepages.history.rootsweb.ancestry.com/~swokla/greer/postoffc.html
***Encyclopedia of Oklahoma History and Culture, "Harmon County"
http://digital.library.okstate.edu/encyclopedia/entries/H/HA026.html
TXGenWeb and OKGenWeb: Neighboring Counties