McClain County, Located in central Oklahoma, was formed in 1907 from Chickasaw lands, and was named for Charles M. McClain, member of the Oklahoma Constitutional Convention.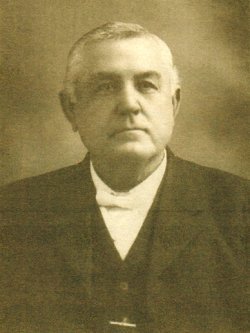 C. M. McClain

McClain County incorporates 580.13 square miles of land and water. Purcell is the county seat.
More "HISTORY" of McClain County


Neighboring Counties
Canadian County touches the northeast corner of McClain County. Cleveland County and a portion of Pottawatomie County border McClain County on the north, with Pontotoc on the east, Garvin on the south, and Grady on the west.
Incorporated towns

Blanchard, Byars, Cole, Dibble, Goldsby, Newcastle, Purcell, Rosedale, Washington, and Wayne. More "PLACES" in McClain County