Grant County, Oklahoma

An OKGenWeb/USGenWeb Project


Grant County is available for adoption, if interested please e-mail the State coordinator for details.
Grant County Courthouse
112 E. Guthrie
Medford, Oklahoma 73759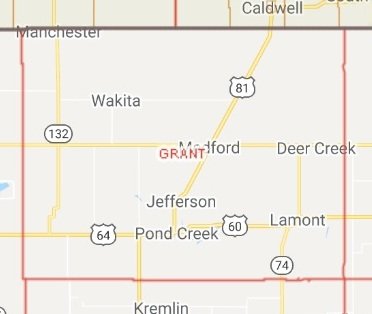 Grant County is a county located on the northern border of Oklahoma. The county seat is Medford. Originally designated as part of the Cherokee Outlet, it was named County L in Oklahoma Territory at the time of its opening to non-Indian settlement. A county election renamed it for U.S. President Ulysses S. Grant.
---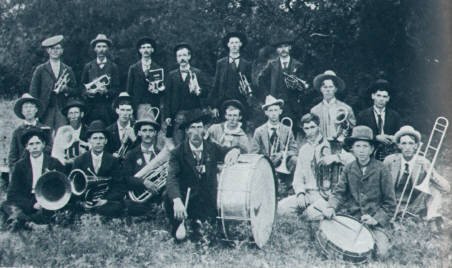 Anyone have info. on this photo named schuerband.jpg?
---
Adjacent Counties
| Harper County, Kansas (northwest) | Sumner County, Kansas (northeast) |
| Kay County (east) | Noble County (southeast) | Garfield County (south) | Alfalfa County (west) |
---
Cities
Medford | Pond Creek
---
Towns
Deer Creek | Gibbon | Jefferson | Lamont | Manchester | Nash | Renfrow | Wakita
---
Unincorporated community
Sand Creek
---
Grant County Historical Society
PO Box 127
Medford, OK 73759
---


Grant County is available for adoption, if interested please e-mail the State coordinator for details.

© 2020 OKGenWeb