<![if !vml]>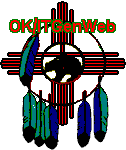 <![endif]>

Outside Oklahoma Queries
Welcome to the outside Oklahoma Query section of the Pawnee County, Oklahoma Home Page. This area is for queries by those who have ancestry from outside Oklahoma that settled inside Pawnee County, Oklahoma only. If you have a query for Pawnee County only, please use the Pawnee County area. If you have ancestry that settled in Pawnee County from the counties that surround Pawnee County, please use the surrounding counties queries.
---
Marita Brewer-Lee - 07/10/00 FRANK BREWER was the father of Ernest BREWER of Cleveland, Pawnee Co. OK. Frank Brewer was born Feb. 1, 1860 in Taylor Twp., Harrison Co. Indiana, the son of Henry and Martha Brewer of Laconia, Harrison Co. IN. He died Nov. 6, 1938 in Arkansas and was buried in Cleveland, OK. I am researching the ancestry of this Brewer family and am seeking ancestry and descendant information. I will be glad to share and exchange Brewer family history.
---
"J & M" - 11/11/96. I am researching BRANNON who came from Christian County, MO and settled in Pawnee County, OK by the 1910 census.
---
Jerri Barton - 03/31/97 SOUDERS - James Byron SOUDERS and wife Jennie HAUSELMAN and children Floyd b. Aug. 1895, Fay b. July 1897, Farrell Glenn b. 15 Oct. 1900 and Fayne moved from Greenwood Co, Ks to Perkins, OK ca 1910. Jennie died and is buried in Perkins 1920. James died and is buried in Perkins 1953. My father visited James at his son's house in Pawnee in 1951 (which was occupied by James, his son, what was "presumed" to be his son's wife, a definite native American and several children (assumed to be of the son). I find no record of a marriage. My Dad is not sure which son but thinks it was Farrell Glenn. According to an estate of an uncle, Farrell Glenn was the only surviving family member in 1966 in Pawnee. Cannot find these people. Cannot find them on any cemetery records, etc. except for James and Jennie. Have written to every SOUDERS in the state with no luck. According to the hand-written message on the back of a family picture, only Farrell Glenn passed on the family name. Would appreciate any and all help. Have visited all local libraries and it as if these people did not exist. The census records do not even list them, even in 1920 when I know that Jennie died and was buried. If her other children died with her, they have no stones. This would not be consistent with the SOUDERS way of doing things. I am at a loss on this "forgotten" branch of my family and would appreciate help.
---
John Schehrer - 06/23/97 John Albert Shaw, b. 1848 in McNairy Co., Tn. came to Missouri with his wife, Emily Jarret and they had several children. They lived at Galena, Ks. about 1890 before coming to the Lela area of Pawnee Co. probably before statehood. Some of the children of John and Mary Shaw who lived in the Lela area were George W. Shaw, Joseph Albert Shaw (m. Eva Larrison), James E, Mollie (Maltsberger), Charles F.(m. Elsie), David F. (m. Mary Shellady), and several others. I would like to contact descendants of this branch of my Shaw ancestors. An outline of these Shaws and other Shaw relations is at my web page at: http://www.clandjop.com/~jscherer
---
Judy York -07/14/97 I am looking for information on a Christopher Columbus YOUNG b: 16 Feb 1844, Jeffersonville, Clark, Indiana. He came to the Terlton, Pawnee, OK area during the land rush of the 1890's from Sedan, Chautauqua, KS with his wife Agnes and children Mary Eliza, William Henry, Ida B, John B, Francis Ellen, Maggie R, Laura Urshall, Cora Elizabeth, Emma C, and Harry E. Children Robert M. and Nellie M were born in Terlton, Pawnee, OK.
---
R. Newbourn - 10/13/97 I am searching for information about my g-grandfather's brother, David Richard F. BELLEW. He was born in St. Clair County, AL in 1844, and he and his wife Mary Jane, were living in Giles County, TN in 1878. An old letter that I have, dated Feb. 1897, states that "Uncle Rich" - an old soldier - was in Christial (?), OK, and was getting his mail at Jennings, OK. And that he was a member of the GAR post at Jennings.
---
Rose Adams - 11/10/97 I am looking for information on Benjamin Franklin ADAMS and Lodusky Jane Cummins ADAMS. They lived in Pawnee and show up on the 1910 census. Their grandson Willis Adams was with them. I am trying to find out where they died and are buried. In 1920 they had a grandson born by the name of Scott Marion ADAMS, his father was Willis Raymond ADAMS his mother was Mildred Dorthea Larsen ADAMS. But he was born in Fairfax, Osage, Oklahoma. I wonder if the boundaries changed or if they moved at their age. I need to know about cemeteries there. If anyone can help, I sure will appreciate it.
---
J.D. Pollock - 12/15/97 I am searching for information concerning Benjamin and Jane Ray WARD who are thought to have lived in Pawnee, OK in the period of 1860 - 1870. Charlie WARD, son of Benjamin and Jane Ray WARD is thought by some of his descendants to have been born in Pawnee County, OK about 1866. Benjamin and Jane Ray WARD, along with other members of the family (but not Charlie) are shown in the Maury County, Tennessee 1870 Census living near Culleoka, TN. Charlie Ward is buried at Spring Hill Cemetery, Spring Hill Tennessee with his date of birth shown as 1875. Benjamin WARD is the son of Charles WARD and Mary Elvira WARD and is the grandson of widely known Cherokees John WARD and Catherine McDaniel WARD. The Charles WARD family appears in the Siler and Chapman Rolls of 1851 living near Murphy NC. I would appreciate any data or document references you might be able to provide concerning any of the Cherokee WARD family many of whom settled in NW Arkansas and NE Oklahoma before and during the Final Removal. I am particularly interested in the circumstances related to Benjamin WARD's move from NC to Oklahoma and from Oklahoma to Middle Tennessee. I am a descendant of John WARD and Catherine McDaniel WARD through Benjamin and Jane Ray WARD. I will be happy to share any WARD data which I have in return for other WARD data.
---
R. Mewbourn - 12/15/97 I am looking for the burial place of Richard F. and Mary Jane BELLEW, both of whom died in Pawnee County (in the Jennings area). Richard died at age 56, on January 6, 1901. Mary Jane died at age 60, sometime after May 4, 1905, this being the date her pension was dropped because of her death. Richard BELLEW was born in St. Clair County, AL, he and Mary Jane were married in Giles County, TN, and they eventually settled in the Jennings area. Any help in locating this information would be greatly appreciated!
---
Betty Oblisk Bisom - 02/02/98 I am in search of information on my grandfather George Oblisk. He settled in Cleveland, Oklahoma with his second wife Dora. I believe his second wife's name was Dora Wheeler Oblisk and she came from Kentucky. Any information on these people would be appreciated.
---
Peg - 02/23/98 James W. Hawkins and family resided Cedar County, Missouri 1870 census. Not listed in 1880 Cedar County census. James wife Martha A. Lewis parents also in Cedar in 1860 but not after that. Able to locate descendant who said that he was born in Pawnee County, Ok. That places my great grandfather Nicholas Grant Hawkins near his family. Nicholas married Olive Q. Terry in Elk County, Kansas in 1892. They lived in and around Elk for a time before they left Kansas for California. That fits with why my great aunt Ruby Hawkins was born in Ralston, Ok. in early 1900's. Would like to be able to locate the rest of this family. I have been told that they left Cedar County, Mo. for Oklahoma long before the Land rush. James was the brother of my gr. gr. grandfather John W. Hawkins who died in Cedar County, Mo. in 1869. His wife Mary Jane was sister to Martha, wife of James. I cannot get back beyond these ancestors. Maybe someone out there knows of this family.
---
Gary Hawley - 03/23/98 My Uncle, Floyd Thomas Christopher Columbus MEEKS died in Pawnee County about 1984. He was born and raised in Sevier County Arkansas. If anyone has knowledge of Floyd's family please contact me at the address enclosed. I am a son of his youngest sister, Christine MEEKS. Many thanks.
---
Ken and Sherre Robbins - 06/15/98 my great grandfather JEROME DEWITT HEUSTON came from Illinois; married SARAH ANN CARTER near BARTLESVILLE, OK 22 Feb 1889. Had their children while in Osage/Pawnee area. Am desperately seeking info on the family.
---
Ken and Sherre Robbins - 06/22/98 my great grandfather JEROME DEWITT HEUSTON came from Illinois; married SARAH ANN CARTER near BARTLESVILLE, OK 22 Feb 1889. Had their children while in Osage/Pawnee area. Am desperately seeking info on the family.
---
Michael Meador - 05/17/99 I am trying to find information on John L. Gilliam ( b. ca 1860) and his wife India Elvira Akins (b.ca. 1861) They moved from Sumner Co., Tn. to Pawnee Co. in the 1890's. They had at least 5 children, Albert O., Lela, Jesse C. Willie and Wallace. I am especially interested in their birth and date dates and where they are buried. India was a sister to my Great Grandfather. Any information on any of the Gilliams would be greatly appreciated.
---
Dan Gray - 08/02/99 Looking for information about Benjamin Franklin LARIMORE, b. 1876 in Evansville, IN, d. 1940 in Cleveland, Pawnee, OK. Married Mabel Jessamine HINSHAW b. 1882 in Sterling, KS, d. 1961, Lathrop, CA. Benjamin & Mabel were in Pawnee County from c. 1917 through c. 1940. Benjamin's parents were Samuel LARIMORE (b. & d. unknown) and Kalesu ENSLEY (b. and d. unknown) Samuel Larimore was allegedly involved with the Oklahoma land grab. Benjamin's obituary states that he was survived by a brother and sister. Most of the surviving member of this family ended up in California.
---
Jo Ann Gibson - 08/09/99 JAMES THORNTON died in Dec. 1926 in Wakita, Grant, Okla. he is buried there. His wife Malissa died April 1922 in Medford, Grant, Okla. she is buried there. Joseph W. Staneart died June 1899 in Blackburn, Oklahoma and his wife, Theodotia Ann Ferrell Thornton died March 1935 in Pittsburg, Kansas. Both are buried in Blackburn, Oklahoma. Any records of these people?
---
Linda Crawford - 08/09/99 I am searching for members of the Harvey family that left Hickory Co MO about 1911 and went to Pawnee Co near Cennet. They may have resided just a bit in Muskogee area. Would like to learn particularly of William Riley Harvey and his wife Sarah Elizabeth "Mary" Crawford. 2 daughters that might have been with them were Gracie, born 1886, who was crippled and Bertha, born 1892, may have married a Pickard.
---
Pat Palmer - 09/06/99 Trying to locate a marriage record for John R Williams and Gladys 'Sally' Standifer or Cox (married previously but do not know if it was annulled) about 1921. Her mother Ollie Standifer purportedly owned a boarding house in Webb City about that time. Any help out there?
---
Robert Haddock - 11/08/99 I am trying to locate any information I can on H. N. (Nuel) Kirkland, who came to the Jennings, OK area from Independence Co. AR. Death certificate information for his father, John Dooley Kirkland, who passed away in Independence Co. AR in 1923, show son Nuel living in Jennings, OK at that time. I do not know if he had a family or anything else about him except for this. Any further information that can be provided on Nuel Kirkland will be greatly appreciated.
---
Karen - 11/22/99 looking for descendants of or info on Collier families in Pawnee, Pontotoc, Pottawattamie, Payne. For this line all were born TX from Cir. 1860 to1880. Moved to OK between 1880 and 1900. This generation: Charles, Mary, Melissa, Minnie (Wall), Lula (Walls), Perlina, Emma (Alma) (Murphy), Jenny (Hartsail), William, John, James T., Stella (Grimes). Their children, born OK: Jake, John & Cleo Walls; R.O., Othar, Ruby, R.L. Wall; Velma (Rochell), Vera (Chadwick), Ruth, Carrie (Worley), Paul, Lorene, Maxine, Willi May Collier; Jenny Lee Murphy Payne; Nora (Lynn), Bea (Hoffman), Stella (Perry), Ora (Owens), Bill, Loise (Lamb), John Wooley Collier; June, Non-Erl, Jessica Mae Collier. Several of these families moved around in OK based on family notes. Cities they lived in: Ok City, Ardmore, Ada, Anadarko, Sulphur, Tulsa, Jennings, Terlton, Norman.
---
All comments, additions and suggestions to expand or improve this page are welcome and will be responded to.
This page is a free service to all Family Historians who are currently doing research in the Pawnee County, Oklahoma area. This page is part of the USGenWeb Project. If you have an interest in supporting an unadopted county of Georgia that is listed on the Oklahoma home page under the counties list, you can volunteer to sponsor that county home page by contacting the Oklahoma State Coordinator Linda Simpson or Assistant State Coordinator Mel Owings for further information. Please send comments, suggestions or updates for this page to Robert Gale Fender with a subject line of Pawnee Queries. Please left click on RETURN to return to the Pawnee County Home page.
---
Copyright 2006 by Robert Gale Fender
LAST_MODIFIED: 29 February 2020