Children of Samuel Garvin - Elizabeth, Irene & John B. Garvin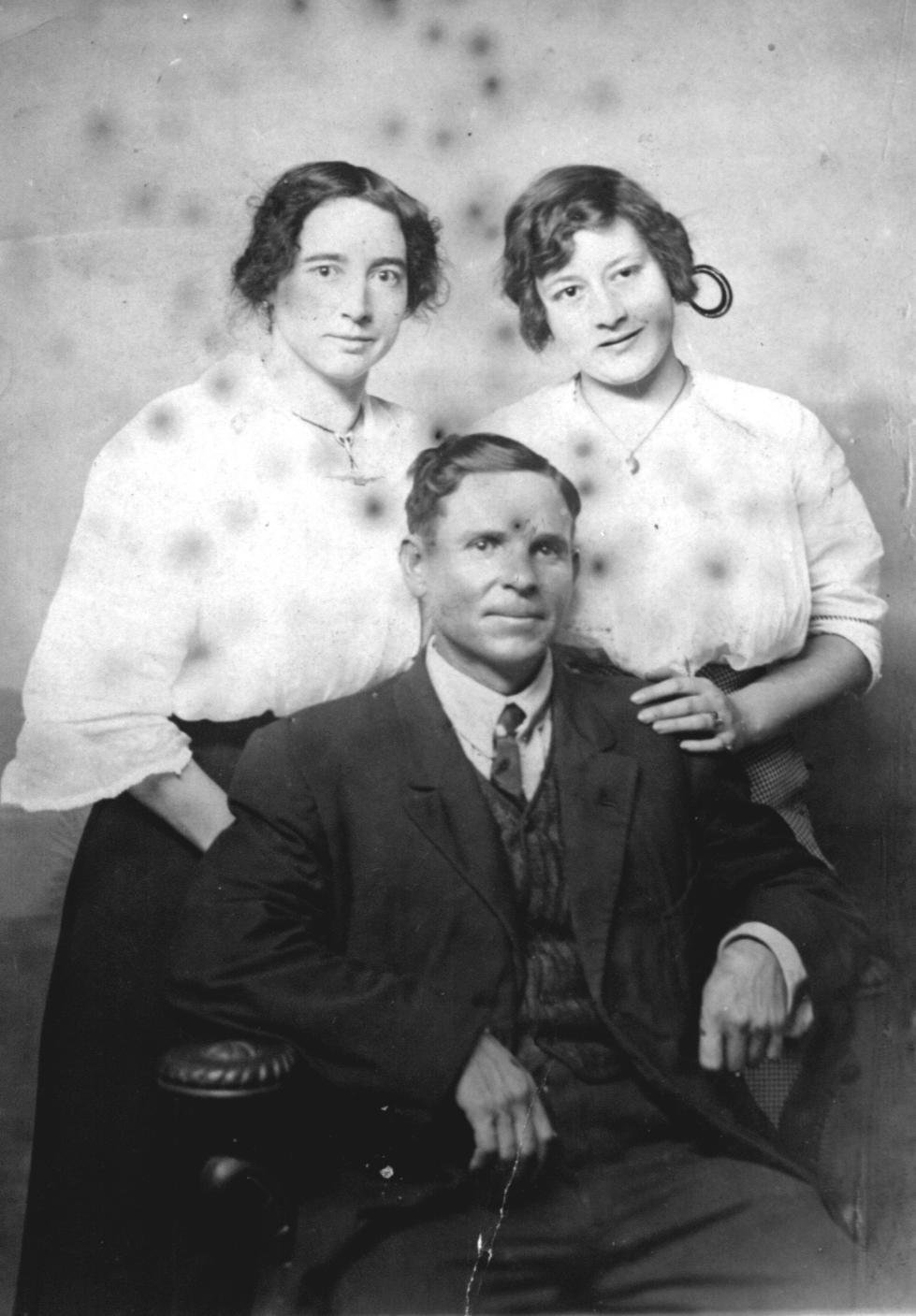 Mary Ann WILLIAMS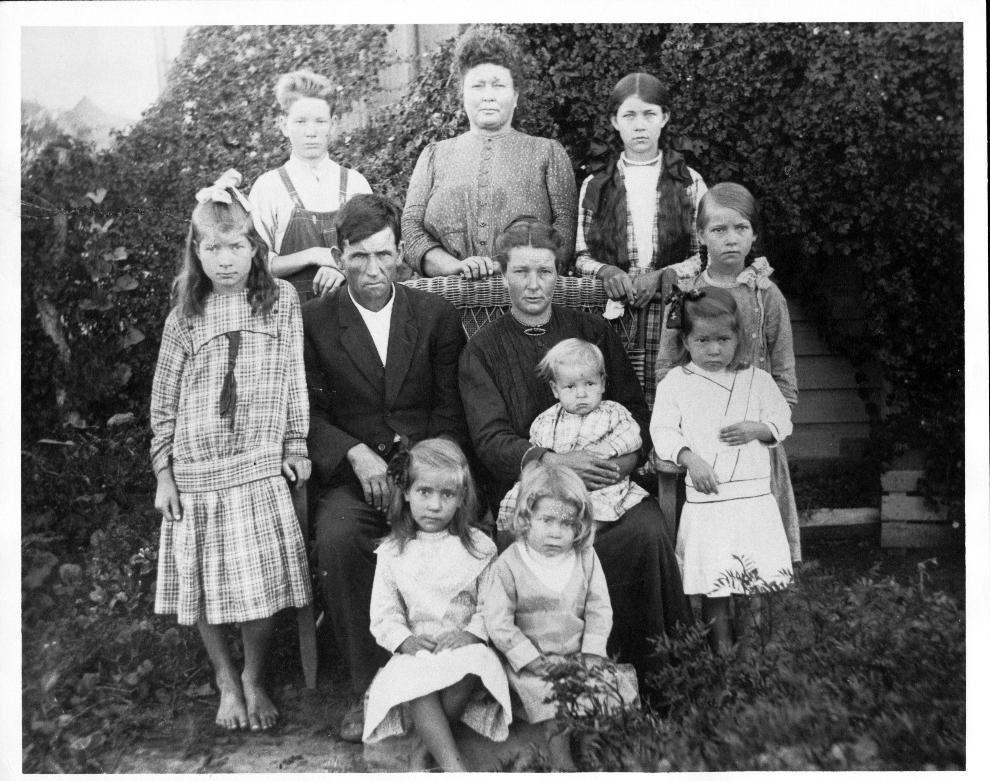 This picture is of the William Franklin GREGORY family. In the background is Rose's mother, Emory Ann COURTNEY PRATER DENT (b1859 Fort Cobb, OK IT, d 1925 Davis, Murray Co., OK). This picture was taken around 1915 at Emory's house in Davis.
The Pickens Family of Davis about 1910.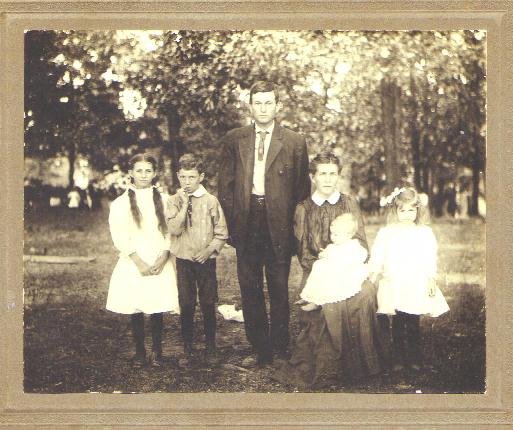 Hi, I have a picture of my grandparents that lived in Iona at the turn of the century. They married there in March 25,1900. Their names are Clifford Garnett Parks b.May 5,1882 in Logan county, Ark and died in Wynnewood, Ok Jan 8,1965 and is buried in Tahlequah,Ok. My grandmother's name is Carrie Thresa Coyle Parks b. Sept 16,1882 in LA. and died Jan 9,1967 in Tahlequah,OK. Their children were: (1) Velma Victoria Parks, (2) William Lafate Parks, (3) Helen Gertrude Parks, (4) Louis Garnett Parks, (5) Nova Loree Parks, (6) Ona Naomi Parks, (7) Ruby Thresa Parks, (8) Iva Eulah Parks and (9) Clifford Garnett Parks, Jr.
Barbara Giddens

Harvey Dent Family around the Ft Arbuckle Area
Taken somewhere around Fort Arbuckle. This family later moved to Davis.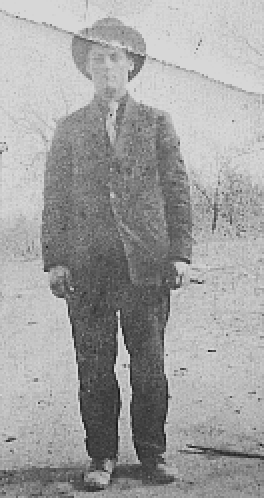 Second picture is William Hardy DENT alone. William Hardy DENT was born 1885 in Murray County, OK. He was married more than once. The wife in the picture referenced above is Laura Alice SMITH (b1873 Brownwood, TX).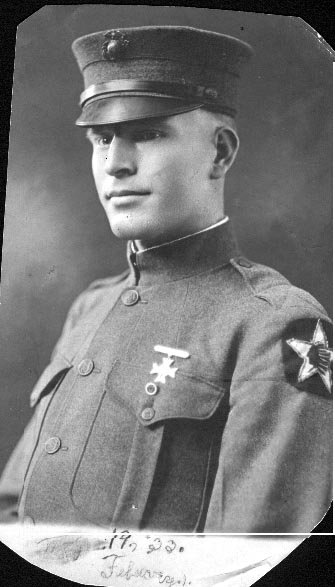 Thomas Henry DENT was born 1890 Murray Co., OK IT. He served as Corporal in the Army during WWI. February 1933 is written on this picture. He moved to Louisiana after being discharged, where he married and later died in 1964.
John Lester PRATER (b1882 near Fort Arbuckle, OK IT) was the first white man in Indian Territory to join the Marines. He served as personal bodyguard to several presidents. A big picture of him hung in the bank in Davis.