Pre-Statehood Maps
Choctaw County Area
*maps from David Rumsey collection - used with permission
Appoximate Boundaries of pre-Statehood Tribal Counties
within present day Choctaw County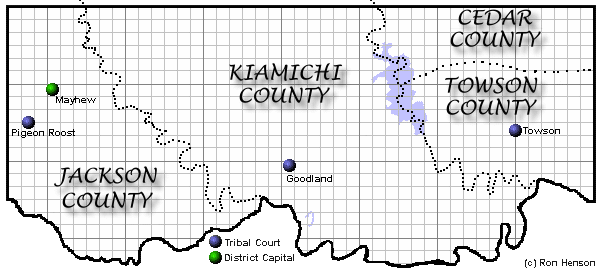 All of present day Choctaw County east of the Kiamichi River was in Towson County.
The land between the Kiamichi River and the Boggy River was in Kiamichi County.
All of Choctaw County west of the Boggy River was in Jackson County.
Jackson & Kiamichi Counites were in the Pushmataha District. Towson County was in the Apukshunnubbee District.