<![if !vml]>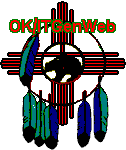 <![endif]>

Pawnee County, Oklahoma Area Queries
Welcome to the Query section of the Pawnee County, Oklahoma Home Page. This area is only for queries on ancestry from inside Pawnee County, Oklahoma. If you have ancestry that came from counties surrounding Pawnee County, please use surrounding Pawnee County query list. If you have ancestry that settled in Pawnee County from outside Oklahoma, please use outside Oklahoma queries.
---
RJWJCW - 01/19/98 my g-grandparents began a homestead in Pawnee Co. just prior to the 1900 census during a land rush. John White MYERS and a son went to claim homesteads and the rest of John's family followed when the homes were established. They had been over in Eastern Kansas a few years coming from IND. and before that OHIO where John White MYERS was born 1846 (Ross Co). His wife, Sarah Belle Myers also born in OHIO. Two sons were Lewis MYERS and Perry Cale MYERS. John White MYERS and another man, Mr. CLARK started a freight line from Pawnee to Red Rock. John died in 1917 is buried in Highland Cemetery; his wife died 1912 and is buried in Highland Cemetery. His son, Lewis MYERS was killed in a construction accident in 1903--a cave-in of dirt while building the county bridge over Camp Creek, 7 miles east of Pawnee. Would I be able to find anything out about the freight line business? Did they have business licenses in the early 1900's? How can I find the location of the homesteads? Any help would be much appreciated.
---
Betty Oblisk Bisom - 02/02/98 I am looking for information on my grandfather, George Oblisk who is said to have lived in Cleveland, Oklahoma. I am curious about what happened to his wife Dora. Anyone else who might possibly know anything about him is encouraged to please e-mail me. I have very little information on my grandfather.
---
Pat Moody - 02/02/98 I am looking for information on Christine Browning. She was Grand Worthy Advisor for the International Order of the Rainbow for Girls in 1940-41 from Pawnee, Oklahoma. In 1937-38, she was Grand Organist. She is very talented with his music. She was Supreme Soloist and Supreme choir Director for the Supreme Session of the International Order of the Rainbow for Girls in 1940. The International Order of the Rainbow for Girls is celebrating its 75th Anniversary and need to know information on Christine. Any help would be appreciated.
---
Peggy Bruce - 05/11/98 I am researching my HAWKINS family. They left Cedar County, Missouri supposedly long before the land rush. James HAWKINS is buried in Pawnee (1904-06). His wife Martha Adeline LEWIS HAWKINS is buried at El Dorado Springs, Cedar, Missouri (1922-23). Supposedly there are still a lot of HAWKINS in Pawnee County. My gr. aunt Ruby Hawkins was born in Ralston in 1902-04. I would very much like to make contact with some of these people. I have a lot of info to share.
---
Carlene Morrison - 06/01/98 there is a town in Pawnee County called MORRISON. Can anyone tell me how the town was named and perhaps a little background about the MORRISON it may have been named for? Thanks for your help.
---
Jim Lucken - 06/01/98 I am searching for any information on Ben F. Craven, wife's name Ginnie Moore, they moved to Pawnee Ok. About 1900, from Christian Co Missouri. I know of children Earl and Ada Mae. Any information would be appreciated.
---
Ken and Sherre Robbins - 06/15/98 trying to find any info on my g-grandfather JEROME DEWITT HEUSTON/HUESTON who paid taxes for Osage land in 1900-1901. He was married to SARAH ANN CARTER 22 Feb 1889 in Bartlesville, OK. I have receipts/chattel mortgages, etc. for him from Hominy, Bank of Big Heart, Pawnee Co. Treasurer's office, Polls from Pawnee Co. but I have been unsuccessful at making a connection with any other history of the family while there. When the family left there, CHRISTINE HEUSTON (their daughter) stayed behind for a while.
---
Dan Gray - 07/13/98 looking for information on Samuel LARIMORE and Kalesu ENSLEY, birth and death dates unknown. They are my maternal g-grandparents and the father of Benjamin LARIMORE, who died in Pawnee County in 1940. Benjamin was survived by a brother and sister (names unknown) and his wife, Mabel J. HINSHAW. Any information about the LARIMOREs in Pawnee County would be appreciated.
---
Charles Schriver - 08/24/98 I am researching the names HITSON and CAMPBELL in Pawnee County. Their families came from Missouri. Please contact me with any information you might have.
---
Audry Livsey - 08/24/98 I am search for information on my family that lived in Pawnee and surrounding areas. Names are: Samual M. Riddle descendants, Thomas Jefferson Hatfield Descendants, Jake House descendants and Christopher Ohse descendants. Any info would be great.
---
Norma Brashear - 08/31/98 I am researching my grandfather George Franklin LEWIS, born in Caldwell, KS. 26, Feb, 1874. He married Martha Margaret (aka Maggie) Vermillion, place unknown. They had a daughter Lola Mae born 28, June, 1903 in Aurora, Mo. Another daughter Zada was born about 1912 or 1913 and lived about 10 days. I believe she may be buried in the Noble cemetery. Lola went to school in Cleveland and graduated from high school and went to college in Norman, Okla. George was active in Boy Scouts in Cleveland. I understand he donated some of the land where the camp still stands and is in use. He was awarded the Silver Beaver in Jan 1934. I can find very little information on this family.
---
Milo Sutton - 09/07/98 Milo Sutton - 09/06/98 Researching Dr. George Washington SUTTON (1843-1917), a founder of Cleveland, and his wife, Kate KING (1847-1942). Born in Indiana, he served in both the Kansas and Oklahoma state legislatures. They had three children: Dr. Frederick Roscoe, Emma (Birdie) and Lela (Leila). The SUTTON's are buried in Mausoleum, White Rose Cemetery, Bartlesville, Washington Co., OK. Particularly interested in Kate's parents, siblings, but also adding data to the SUTTON children's families.
---
E. P. Seward - 09/14/98 James Robert Price Born in Kentucky June 23, 1895 married Ola Hunt June 25, 1919 in Tulsa, Oklahoma Children: Elsie, Audrey, Virginia, James Price Jr. Deceased J.C, Evelyn, Eva, Donnetta, Shirley, J.C., and Leon Price (Father Samuel Price,).
---
Audry Livsey - 09/21/98 looking for information on Alexander E. and Ada Jane (Deaver) Ohse which lived in Pawnee from 1900 to 1960's. Also searching info on son Robert Franklin and Clara Jane (Shellady) Ohse thru 1987. Also, does anyone know location of Star a Star Community in Pawnee County? Any information will be helpful.
---
Jana M. Hofer - 09/21/98 JOHN D. MCFARLAND was the brother of my grandfather, VICTOR MCFARLAND. JOHN and his family, wife PEARL, daughter BERTHA were counted in the Pawnee County U.S. Census of 1910. By that time, my grandfather had moved to California. I'm looking for any living descendants of JOHN D. I've been researching JOHN and VICTOR'S parents, FRANK and ELIZABETH MYERS MCFARLAND (also spelled MCFARLIN) and am having difficulty linking to FRANK'S father, who I think was BENJAMIN MCFARLIN. If there are any living relatives of JOHN, it would be a treat to find you!
---
Susan McDowell - 09/28/98 My husband's Great Grandparents met at the 101 ranch in Pawnee County, Oklahoma their names were Mary Elizabeth (Herd) McDowell that came from Missouri and John William McDowell that came from Kentucky. They must have married somewhere around there, because they didn't come to Woodward co. until their second son was born, Charles Osa McDowell, born on the Cherokee Strip, between Pawnee and Woodward co. Also I might add Mary Elizabeth (Herd) McDowell was a cook on the 101 ranch when they met. This would have been before 1896. Also her father's name was John Frances Herd, and he was known as a horse trainer, he broke horses. He lost the bottom part of his arm when a train ran over it. If anyone has any information, about any of the people that worked on the 101 ranch near Ponca City in Pawnee County, please let me know.
---
Tim Sandberg - 10/19/98 my name is Tim Sandberg; my recently deceased mother was Cynthia Edith Floyer. Since her death, I have become very interested in the family genealogy, and have been doing extensive research on the Internet. There is actually a wealth of information on the Floyer family. They are an ancient Saxon family dating back at least as far as 1086. I have extensive documentation back as far as William Floyer of Floyer's Hayse, Exeter, who died in 1579. While searching for "Floyer" on Yahoo, Terlton Cemetery, Pawnee County, Oklahoma came up. There is a Rachel Lu Ann Floyer, died 1975, daughter of Todd and Marylin Floyer, buried there. The American branch of the Floyer family is completely unknown to my relatives in England, and I would be interested in re-establishing contact. The American branch of the family has been lost for some 300 years.
---
Ted - 11/09/98 I am looking for any information on Allen Hayden who possibly moved to Cleveland Oklahoma after 1900 from Indiana. His age at that time would have been 49 or 50years. His wife's name was Rebecca Ann. Possibly two daughters traveled with them at that time Della and Myrtle. Any information would be greatly appreciated.
---
Nell Alexander McMurray - 12/07/98 Eugenia Crocker Goodloe died in Keystone, OK in 1923 and was returned to TN for burial. She was living with her daughter Miriam Goodloe Fleming (Mrs. J. R.) at the time of her death. Eugenia was my grandmother. She had a large family and many grandchildren, all my first cousins, but I have lost contact with them. I would be most grateful if anyone can help me find my first cousins.
---
Jim Chandler 12/14/98 my g-g-grandfather Alfred W. Tisdales came to Blackburn, OK. With brothers Lon, Jay and John and made the "run" on horseback. Lon was the only one to get a place. Alfred (I believe) was the first farmer to rais cotton in Pawnee County. His farm was south of Blackburn and he reportedly paid $1,000 for it (lots of money at the time). He was a good carpenter and helped build the old log schoolhouse in East Bend, plus many of the benches and desks. Each parent at the time paid $1 per month toward the teacher's salary. There were 35 students in 1895. Alfred served as a juror many times in Pawnee. He was an outdoorsman and hunted deer and wild turkey in "Indian territory." He died of cancer November 4, 1901 at his home in Blackburn, funeral services were held in the yard by Rev. Ingerham (?). Believe he is buried at the Blackburn cemetery, along with many other Tisdales. The following Tisdales were born in Pawnee County: Sylvia Ethel July 20, 1897 Fairy Pearl June 28, 1900 Tessie Opal April 17, 1904 and Wyatt Wayne in Osage County September 20, 1906. I would like to know how to get confirmation of any of the above as I am trying to qualify as a descendant of the first settlers.
---
Verna Leach Bice - 12/28/98 Looking for information of the FRED KLOTE family & BANNON Family who lived in JENNINGS, Pawnee Co., Ok. In the late 1890 to 1910 when they moved to Florida. Fred KLOTE married MARY NAOMI LEACH in Kansas in about 1900.
---
Carlene Morrison - 12/28/98 looking for descendants of Ezra Ellsworth Bickham who died 4 June 1904 in Cleveland, Pawnee County. He was married to Fannie Caroline Shoup. Ezra was my great grandfather.
---
Carlene Morrison - 12/28/98 Searching for descendants or anyone researching the MORRISON line. To be more specific..... Barnett MORRISON, who was born 1827 in Ohio, moved to Gibson County, Indiana and died 21 October 1899 in Pawnee County, Oklahoma. He was married three times, all taking place in Gibson County. To Isaphena Lathom, Ann E. Long, and Lydia Elizabeth Spencer. Lydia Elizabeth Spencer had previously been married to a Hopkins. Any help would be greatly appreciated.
---
To view the archived queries for 1997, 1999, 2000, 2001, 2002, 2003, 2004, 2005 or 2006 please click the appropriate year.
All comments, additions and suggestions to expand or improve this page are welcome and will be responded to.
This page is a free service to all Family Historians who are currently doing research in the Pawnee County, Oklahoma area. This page is part of the USGenWeb Project. If you have an interest in supporting an unadopted county of Oklahoma that is listed on the Oklahoma home page under the counties list, you can volunteer to sponsor that county home page by contacting the Oklahoma State Coordinator Linda Simpson or Assistant State Coordinator Mel Owings for further information. Please send comments, suggestions or updates for this page to Robert Gale Fender.
---
Copyright 2006 by Robert Gale Fender
LAST_MODIFIED: 29 February 2020