<![if !vml]>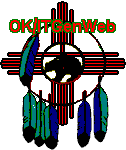 <![endif]>

Pawnee County, Oklahoma Area Queries
Welcome to the Query section of the Pawnee County, Oklahoma Home Page. This area is only for queries on ancestry from inside Pawnee County, Oklahoma. If you have ancestry that came from counties surrounding Pawnee County, please use surrounding Pawnee County query list. If you have ancestry that settled in Pawnee County from outside Oklahoma, please use outside Oklahoma queries.
---
Billy Ralph Furm Denton Jr - 12/02/02 I am searching for the family of Ernest Denton b about 1872 I know he was living in Cleveland Pawnee Co Ok in about 1900/ 1910. I have a newspaper article where he was visiting his mother in Barry Co Mo in it states Ernest Denton from Cleveland Ok he is my G Grandfathers brother hope someone / or his family are still living there.
---
Paula Yount - 11/18/02 Seeking information on Charles MORRIS, born ca 1849 in Missouri, in Skedee, Pawnee Co, OK in 1915. Also seeking information on his sister, Ida (Morris) HEPPLE, wife of Louis W. F. HEPPLE (HEPPEL) who resided in Skedee, Pawnee Co OK in 1938 (she died before 1942, according to obituaries of siblings in MO). Any information would be GREATLY appreciated.
---
Anna Mae - 10/07/02 Bee Streetman buried in Hominy, Oklahoma or so we have been told. Can anyone tell me who this Bee Streetman is? Which family is he connected to? Death about Sept 21 1937.
---
Anna Mae - 10/07/02 Can you gave me any information on the family of Nat. F. Streetman born Nov 4, 1870 death Aug. 9, 1932. He was born in Mississippi, I think. He was married to Annie Elizabeth Abel, sister to John Franklin Abel who lived in Ramona, Oklahoma. What did Nat F. Streetman do for a living? Does anyone have any stories about this family? Would really like to know his parents name, and where they came from.
---
Darrow K Little - 08/26/02 I am looking for info about the STEPHEN WEEK's family of Pawnee County. They lived in the coal creek township area (Ralston?) as enumerated in the 1900 census. Stephen and (wife) Letitia Weeks died in the 1900s. The name of the cemetery buried in (and the dates of birth and death)? Obituary copies for Stephen and Letitia Weeks on file? Any WEEKS marriages in the 1900s? Eliza Weeks md around 1898 and Sarah Weeks around 1902.
---
JoAnn - 08/12/02 WE ARE LOOKING FOR SOME BALLENGERS OR BALLINGER S IN THIS COUNTY MY HUSBANDS G PAW HAD A BROTHER THERE NAMED WILLIAM G BALLINGER HE IS BURRIED IN JENNINGS. CAN YOU HELP ME LOCATE SOME ONE THERE, IT HAS BEEN SAID THEY HAVE A FAMILY REUNION AND WE WOULD LOVE TO FIND SOME OF THEM WE HAVE JUST STARTED THE PROJECT TO FIND OUR FAMILY.
---
Joann - 08/05/02 IM LOOKING FOR BALLENGER IN JENNINGS OKLA OR IN THAT AREA FOR SURE MY G PAW WAS THOMAS WOODARD BALLENGER HE IS BURRIED HERE IN TEXAS AND HIS BROTHER NAME IS GRANIVILLE BALLENGER HE IS BURRIED IN JENNINGS OKLA.
---
Kay Isbell - 07/22/02 I am looking for the burial place of my Grandfather and his son. They lived in Skedee, Pawnee County, Oklahoma. My grandfather's name was Theron Leroy Shaw, and his son was Theron Leroy Shaw, Jr. They sometimes used the name T. L. Shaw, or just Theron Shaw, or T. Shaw. My grandfather was 76 years old in 1920; he was married to Mary Jane. They took in one of their grandchildren, whose name was John R. Shaw and was born in 1914. Theron L. Shaw Jr. was married to Cora and they had three children. Clyde, Mina and Doris. Any help you can give me would truly be appreciated.
---
Jean Kennedy - 06/24/02 looking for descendants or info on William S & Hattie Patterson Tucker. This couple & their family were in Pawnee in 1900 Census & he owned a number of businesses in Pawnee, OK. He died in 1920 & Hattie and her children went to San Jose, CA. Also in early 1900's I found a Minerva Tucker.
---
Jean Kennedy - 06/24/02 I am researching Tryon Family & the following were in Pawnee Co., OK. Early 1900's: William b. Sep.1846 OH.-VT.-CT. in 1900 Census was age 53-Wd Madella Tryon, George Tryon, W. R. Tryon & Lydia L. Tryon. I am trying to find info or descendants of these Tryon's.
---
Vickie Miller - 04/29/02 I'm searching for information about Thomas & Florence Haga who was in Pawnee, Pawnee Co in the early 1930s.
---
Jerry - 04/29/02 I am looking for the burial place for Power Yates born May 15, 1905 died July 18, 1974. All I know is he lived in Pawnee Oklahoma. I live in California and planning a trip to Oklahoma and would very much like to visit the grave site of Power Yates, so if any of you GOOD people of Oklahoma can help me would be a great help.
---
Rebecca L. Castro - 04/15/02 my aunt is doing research into the last name of McCoy. Family lived in Pawnee County, OK until recently. Aunt's name is Judy Lewis; e-mail address is harju1972@aol.com.
---
Steve Bechaver - 04/08/02 I believe that I am related to Diana Bechaver, who has posted information to this site. I would very much like to hear from her regarding the Bechaver Family Genealogy.
---
Sarah - 04/08/02 HELLO, I AM IN JACKSONVILLE, FL AND I AM LIVED IN PAWNEE COUNTY FOR 19 YEARS. I AM RESEARCHING THE DEATH OF JOHN HURST OF BLACKBURN OKLAHOMA. FRIENDS HAVE TOLD ME THAT HIS STEP DAD SHOT HIM. I HAVENT FOUND ANY INFORMATION ON HIM OR ANYTHING. IF YOU COULD HELP ME RESOLVE THIS I WOULD GREATLY APPRECIATE IT. MY HUSBAND WAS LIKE A BROTHER TO HIM AND THEY WERE BEST FRIENDS AND WE CANNOT FIND ANYTHING OUT ON THIS. PLEASE HELP US. HE WOULD BE AROUND THE AGE OF 20-21.
---
Georgia Hale Reid - 04/01/02 my grandparents lived in Jennings, I heard he was a deputy at one time, His name was Jim Hale, and hers was Rosa (wise) Hale. They say he was born approx. 1861, and she was born approximately 1886. Any info on either person would be wonderful, thanks.
---
Tom and Mary - 03/18/02 My G-G-Uncle Dr. C.W. Bacon lived in Oklahoma during the rush and I am not sure how long. He was a deputy from the 4th District Court out of \Pawnee on June 15 1906. I am not sure old he was when he died but he was born April 8, 1869. I believe he may have still been alive in the 1940's. Any help would be appreciated.
---
Helen Christian - 03/11/02 looking for information on the Howard HEWITT and Emma DAVISON family. Howard's father was Israel Jackson HEWITT and his mother was Susan? Emma's mother was Ameila HYSINGER. Ameila was an orphan. Can anyone help with this family? Howard & Emma's son is Clifford HEWITT born in 1908 in Cleveland, Pawnee Co., OK. The Hewitt family we believe was from Lyon Co., KS.
---
Robert Wright - 02/25/02 My Great-great-Grandfather David Wright was born in New York in 1819 and died in Pawnee OK Dec16, 1899. I don't know if that is the death date or burial date. He was the grandfather of David Washington Wright who died in Pawnee on 9 Nov1960.Any information on the elder David Wright would be greatly appreciated.
---
Joyce Jones - 02/25/02 Albert Hollers and Amanda (Black) Hollers were found in 1900 Pawnee Co., OK. Census with grandson, Theodore Hollers born in MO. 1884. Can anyone help on this line?
---
To view the archived queries for 1997, 1998, 1999, 2000, 2001, 2003, 2004, 2005 or 2006 please click the appropriate year.
All comments, additions and suggestions to expand or improve this page are welcome and will be responded to.
This page is a free service to all Family Historians who are currently doing research in the Pawnee County, Oklahoma area. This page is part of the USGenWeb Project. If you have an interest in supporting an unadopted county of Oklahoma that is listed on the Oklahoma home page under the counties list, you can volunteer to sponsor that county home page by contacting the Oklahoma State Coordinator Linda Simpson or Assistant State Coordinator Mel Owens for further information. Please send comments, suggestions or updates for this page to Robert Gale Fender.
---
Copyright 2006 by Robert Gale Fender
LAST_MODIFIED: 29 February 2020