<![if !vml]>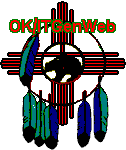 <![endif]>

Pawnee County, Oklahoma Area Queries
Welcome to the Query section of the Pawnee County, Oklahoma Home Page. This area is only for queries on ancestry from inside Pawnee County, Oklahoma. If you have ancestry that came from counties surrounding Pawnee County, please use surrounding Pawnee County query list. If you have ancestry that settled in Pawnee County from outside Oklahoma, please use outside Oklahoma queries.
---
Rick Freeman - 12/29/03 I am looking for any info re: DAVID & ALLIE DUNN RAMSEY who were residing in the Jordan Valley area of Pawnee Co., Ok in the 1930 Census. Or any of their descendants still residing in the area. (DAVID F and MABEL RAMSEY noted in the 1920 Census in Cleveland, Pawnee Co., OK) I am researching the family of Robert and Margaret Coe DUNN of Pennsylvania. Will share info.
---
Ruth Summers - 12/15/03 I am looking for information on William and Pluma Donahoo. They are listed on the 1920 Census in Pawnee Co. in the House Creek Township. They had one daughter, Edna. My grandfather said he would remember they lived by the river. Any information would be appreciated.
---
Ronald W. Garrett - 12/08/03 Herbert C. & Cora Belle Garrett are buried in the Woodland Cemetery., Cleveland, Pawnee Co., Ok Cemetery. I need the death date for Cora & am looking for children's information.
---
Ruth Summers - 07/07/03 I am looking for information on William and/or Pluma Donahoo. I found them listed on the 1920 census as living in House Creek Township in Pawnee County. They had a daughter, Edna, listed as being 11. Before my grandfather died, he told us he thought William sold sand from the river. William would have been about 61 and Pluma 30.
---
Ann Givens - 06/16/03 I am researching Givens, Gwin, Flight, all lived in Pawnee Co. years ago...Della Gwin was the daughter of Lillie Bellie Givens who married George Washington Givens and lived in Cleveland Okla.. I was told Della died young, but was alive in 1919.so probably died in the1920's...she may be buried in Terleton Okla., as her Grand Parents ,Alexander and Harriet Gwin lived and is buried there. Also, Maude Givens, daughter of George Washington Givens and a previous marriage, Maude married Dan Flight. Would like to know when they died and where they are buried.
---
Homer Weaver - 06/09/03 I am looking for information or family of my Uncle, Howard WEAVER. He died in Pawnee on September 29, 1961.
---
Bill Ives - 06/02/03 my grandparents both came from Tenn. and met and married in OK territory and settled in Pawnee Co. in 1900. My grandfather, Dr. James Fleming established a medical practice serving much of the county and my grandmother Willie taught school before they married and then ran the family near Sinnett. I am interested in learning more about them and their community and stories about those days.
---
Jean Scott - 05/12/03 looking for info on Ralph (J?) WEEK's family Pawnee Co., OK. He was "WARRIOR" WEEKS, U.S. Indian Police 1883 and an attorney practicing in Pawnee, OK 1893. He may have m. Mary WHITE EAGLE. Two possible daughters: Stella (or Elizabeth?) and Rosalie. None of this family appears on Pawnee Co. census; Mary may have m. 2nd Robert PETERS? Ralph WEEKS may have been related to Pawnee Scout (Nebraska) TEE-WEE-TAH-EE-TAH. Any info on this family greatly appreciated!
---
Earline B. Stewart 05/03/03 >Searching for any information on Thomas J. Brannon and family in Jennings, Pawnee Co. OK the late 1800 until 1930 or so. Also Nicholas Daniel (N.D. Jackson) who owned a General Store in Jennings, N.D. married Mary Elizabeth Stillwill/Stillwell was she an Indian? They were there from 1900 until his death in 1933. Both N.D. and Mary Stillwell buried Jennings Cemetery. Also George Washington Clark from KS. He removed to CA; Thomas Brannon married Louisa E, Clark, George Washington Clark sister. Timeframe for Thomas was about 1900 until 1920 believe he removed to Ft. Gibson area.
Janice Tilman - 02/03/03 Looking for information about Canada Curtis and his wife Margarete Mary Hankle, who settled in Pawnee County. According to information I have received so far, Margarete died Feb. 28, 1907 in Pawnee County and is buried in Maramec Cemetery. Her husband Canada died there March 20, 1910 and is buried in the same cemetery.
---
Jane Hay - 01/27/03 I am looking for information on my grandmother and her parents - residents of Pawnee from the time of the land rush in 1893. Her name was Stella Adams - mother Nellie Adams and father John Adams. Her stepfather was a Manning, whom I remember, but I can't recall his first name. Any information would be appreciated.
---
Robert Ryan - 01/20/03 looking for information on the parents of Miss Mabel Massey. Was hoping she appears on the 1910 census. Could you tell me any and all Massey's that appear with her? Times Democrat - March 3, 1910 Andrew FERGUSON, station agent for the Santa Fe at Skedee and Miss Mabel MASSEY, also of Skedee, were married May 25, 1910, by Justice of the Peace HALE, in this city. Pawnee County.
---
Rita (Ihrig) Rudder - 01/06/03 I am researching my Ihrig family line. My g-grandmother, Mahala (Stephens) Ihrig married a George Black, both of Mannford, OK, in/about 1916, after she was left a widow. They were divorced a few years later, and she remarried a man by the last name of Myers. Are these names familiar to you? If so, perhaps we can help one another in our research.
---
To view the archived queries for 1997, 1998, 1999, 2000, 2001, 2002, 2004, 2005 or 2006 please click the appropriate year. All comments, additions and suggestions to expand or improve this page are welcome and will be responded to.
This page is a free service to all Family Historians who are currently doing research in the Pawnee County, Oklahoma area. This page is part of the USGenWeb Project. If you have an interest in supporting an unadopted county of Oklahoma that is listed on the Oklahoma home page under the counties list, you can volunteer to sponsor that county home page by contacting the Oklahoma State Coordinator Linda Simpson or Assistant State Coordinator Mel Owings for further information. Please send comments, suggestions or updates for this page to Robert Gale Fender.
---
Copyright 2006 by Robert Gale Fender
LAST_MODIFIED: 29 February 2020