<![if !vml]>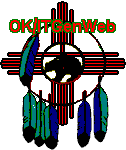 <![endif]>

†††††††††††††††††††††††††††††††††††††††††††††††††††††††††††††††††††††††††††††††††††††††††††††††††††††††††††††††††† †††††††††††††††††††††††††††††††††††††††††††††††††††††††††††††††††††
Pawnee County, Oklahoma Area Queries
Welcome to the Query section of the Pawnee County, Oklahoma Home Page. This area is only for queries on ancestry from inside Pawnee County, Oklahoma. If you have ancestry that came from counties surrounding Pawnee County, please use surrounding Pawnee County query list. If you have ancestry that settled in Pawnee County from outside Oklahoma, please use the subject line of outside Oklahoma queries.
---
W.L. Barker - 08/21/00 searching for the PURCELL family that settled in Cleveland in 1900. Wilson Monroe PURCELL was married to Rebecca Jane CURTIN in Nodaway Co., Missouri and their first four children, Lucretia Velma PURCELL, Oakley Carl PURCELL, Vera Leah PURCELL and Cleo Elizabeth PURCELL were born in Missouri but the last two children, Faye PURCELL and Wilson Curtin PURCELL were born in Pawnee County.
---
Kay Harding - 08/07/00 HOSS. William R and HOSS, Elizabeth believed to live in Pawnee in 1905 and? Before and after that time. My Grandmother, Nellie Launna (aka Una) Hoss listed her residence at time of marriage in 1905 as Pawnee and she probably lived with parent(s) at that time. Am interested in any and all information especially dates and placed of deaths.
---
L. D. Brown - 07/31/00 looking for information on Clara FAGG, Clarence DAY, and George DAY. Clara was born in 1884 in MO, and died in 1957 in Pawnee County, OK. She was married to Alvin FAGG. Clarence was born in 1890 in MO and was living in Pawnee County in 1920 with the FAGG family. George was born about 1881 in MO and died in 1947 in Pawnee County, OK. He was living with the FAGG family in 1910. He may have been married to Jessie L. and may have had a daughter, Geraldine who married a SMITH.
---
Lena Seng - 07/31/00 Walter W. WALLACE and his wife Dillie [Della] J. COPPLE WALLACE are listed on the 1900 census in Pawnee County, Coal Creek Twp, city of Ralston and living on Main Avenue [no children]. I know Walter [Richard/Dick] was at one time a Deputy to Sheriff Freas of Osage Co and was pictured in the Osage Journal Oct 1911. He and Dillie were md 18 Oct 1891 in Chautauqua KS but separated or divorced and Della md a Mr. HARTSELL about 1908. Della died 19 Oct 1926 and was buried 26 Oct 1926 in the Fairfax cemetery. I am seeking more information on Della and Mr. HARTSELL. Della was born 15 Jun 1869 in KS to Wm Henry COPPLE and Caroline MIDDLETON (?). She was a sister to Frances COPPLE WALLACE MARSHALL who died 14 July 1954 in Hominy and buried in Fairfax Cemetery. Has anyone seen or heard of Dillie or the HARTSELL name in and around Ralston in their research? Or would you be willing to look up an obituary for Della for 19 Oct 1926?
---
Gil - 07/03/00 researching the following Edward & Cordelia Tanner Children Frederick m. 1897 Rose Ella (Rozella) Johnston Bertha May m. 1902 Harry Johnston, John David, Mert, Carl, Earl. Mert, John David & Earl were with the Pawnee Bill Wild West Show. Also in Pawnee Co. were Edward & Laura Ann Johnston. These were in Coal Creek Township, Pawnee County, Oklahoma
---
Terry Sayre - 06/05/00 I am researching my great grandparents, Emery J. and Sarah F. Sayre. Both are buried at Highland Cemetery in Pawnee. Is there anyone who might be willing to take pictures of their graves? I would really like pictures of their grave and it is nearly impossible for me to get out there to do it myself. Any help that you can give me would be appreciated.
---
Lee Neithercutt - 05/22/00 looking for any information on W. S. Neithercutt, may also be listed as W. H. or William Neithercutt. He farmed in or around Blackburn in November of 1910. Would like to make contact with any of his descendants.
---
Mary Maxwell - 02/28/00 I am looking for any family members of Floyd Freeman, whom I believe was active in the Pawnee Baptist Church. Research also indicates his wife worked for the Pawnee County Commissioners office. I have considerable Freeman family research to share.
---
Gil - 01/10/00 trying to find descendants of W.S. and Hattie M. Tucker who were in Pawnee County in 1902 or before. She may have been the daughter of? Harrison and Laura Ann Tryon, Laura Ann m. Edward D. Johnston and I have a picture sent to grandpa and Grandma Johnston in 1910 from Hattie Tucker. Also in Pawnee County were the Sloan and Tanner Familiesí.
---
Sam Powell - 01/10/00 Ernest Leo Senft Born- Feb. 17, 1847 Died- Dec. 21, 1927 Owner of Drugstore and Postmaster of Quay, OK. Any information you could find would be very helpful.
---
Diana Bechaver - 01/10/00 please help me in locating ancestors ALEXANDER KING WHITE and MARTHA ALICE MCCLUNG WHITE. This family lived in Cleveland in early 1900's. I did locate graves at the Cleveland Cemetery, but would like to obtain those cemetery records if possible. Alexander King White raised his family around the Cleveland area. Any information on this family would be appreciated. Family records state he was involved in building a school and some public building and has his name engraved on the cornerstone of this building. Not sure of the facts.
---
Lita Patita - 01/10/00 I am in search of information on an obituary or last known town where one Eleus Billy lived. He is believed to have been living in Oklahoma, and alive around 1958.
---
To view the archived queries for 1997, 1998, 1999, 2001, 2002, 2003, 2004, 2005 or 2006 please click the appropriate year.
All comments, additions and suggestions to expand or improve this page are welcome and will be responded to.
This page is a free service to all Family Historians who are currently doing research in the Pawnee County, Oklahoma area. This page is part of the USGenWeb Project. If you have an interest in supporting an unadopted county of Oklahoma that is listed on the Oklahoma home page under the counties list, you can volunteer to sponsor that county home page by contacting the Oklahoma State Coordinator Linda Simpson or Assistant State Coordinator Mel Owings for further information. Please send comments, suggestions or updates for this page to Robert Gale Fender.
---
Copyright 2006 by Robert Gale Fender
LAST_MODIFIED: 29 February 2020