<![if !vml]>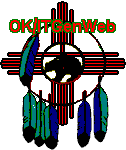 <![endif]>

Pawnee County, Oklahoma Area Queries
Welcome to the Query section of the Pawnee County, Oklahoma Home Page. This area is only for queries on ancestry from inside Pawnee County, Oklahoma. If you have ancestry that came from counties surrounding Pawnee County, please use surrounding Pawnee County query list. If you have ancestry that settled in Pawnee County from outside Oklahoma, please use outside Oklahoma queries.
---
Jim White - 01/04/99 I am looking for any info on my g grandparents - Charles Milford and Louisa Clark Butler. They owned land in Pawnee Co. in the late 1800's - early 1900's.
---
Diana Bechaver - 01/04/99 Looking for ancestors of Alexander King White and Martha Alice McClung White both are buried in Cleveland, Oklahoma along with son Wilford Kelso White. A.K. White b. 27 Dec 1853 d. 12 Feb 1929 Martha b. 22 Mar 1855 d. 13 Dec 1903. Children are: Ada, Amy, Bertha, Ella, Hattie, Wilford, Ethel, and Velva. Any information on descendants of A.K. WHITE please contact me.
---
Diana Bechaver - 01/04/99 I'm searching for any information on Ella Susan WHITE b. 16 Oct 1880 in Missouri. She lived in Cleveland, Oklahoma with her parents Alexander King and Martha Alice WHITE. She died 2 Nov 1903 and rumor has it she is buried in Guymon, Oklahoma. But I'm hoping for some record of her in Cleveland, possibly an obituary as she supposedly was killed on her honeymoon and her mother was said to have died of a broken heart less than a month later. Was there a local paper in 1903? A.K. White helped in construction of a school and his name was said to have been engraved in the steps of the school.
---
R. Newbourn - 01/11/99 searching for information on Richard F. Bellew who is buried in Jennings Cemetery, Jennings, OK. He was born in St. Clair County, AL and died in the Jennings area. He was a Union soldier in the Civil War and later belonged to the GAR in OK.
---
Rose Adams - 02/01/99 I am looking for any info on Elmer SMITH of Pawnee his wife Rosa Catherine ADAMS who was born in MO. They had children Elmer Smith Jr. b. 1910 in Pawnee, and Lodusky Marie Smith b. 1912 in Pawnee. In the 1920 census Rosa is living with another family in Fairfax and is listed as a widow, her children are not with her. What happened to them? Any information on this family would be great.
---
Rose Adams - 02/01/99 Benjamin Franklin ADAMS b. 1839, MO., married Lodusky Jane CUMMINS in Ray County MO. in 1859. In 1900 they left for Oklahoma where they made a land run and were granted land on the Arkansas River. With them were their grandson Willis Raymond ADAMS, and their daughter Rosa Catherine ADAMS. They are shown on the 1910 census in Pawnee, Benjamin would have been 70, and Lodusky would have been 67. I have not been able to find their burial place. Rosa is on the 1920 census in Fairfax without her Pawnee husband Elmer SMITH (she is listed as a widow) or her children. Any information on this family would be much appreciated.
---
Karen Long - 02/07/99 searching for information about the family of William Bymer, born near Cincinnati, Ohio, Oct. 15, 1852 died June 10, 1938 or 1939, at Pawnee. Lived in Greensburg, Indiana, where he married Rose Minary Nov. 1, 1873 at Winterville, Indiana. They came to Pawnee in 1922. They had 7 children, Bertha May Bymer Divine, Alta Edith Bymer, Ida Bymer Divine, Maramec, Frank Harvey Bymer, Cora Love Bymer Steele, Hazel Leota Bymer Stewart and Roy I. Bymer. I am searching for any information anyone has on these people.
---
Larry Rader - 02/14/99 Looking for family connection to Julian G. Rader, son of Jerry Dean Rader and Tryphena Grills Rader. Julian was born in Nov. 1890, died at Hallett OK-- formerly lived in Stillwater. He is brother of my grandpa, Clarence.
---
Verna Leach Bice - 02/21/99 Looking for any clues for ALBERT T. ACHOR and wife CARRIE - both are buried at Jennings Cemetery., and for MILLER BROWN and wife MABLE, and for those who can help - I am looking for an AUNT KATE that had a home in HALLET - she had several daughters - I have a photo of the women standing in front of a there stone type home in HALLET. Also looking for EDWARD A. KLOTE. Other surnames are UNDERWOOD, BANNON, and CLOUGHT. Any help would be welcomed!
---
Brenda Chandler - 03/08/99 searching for information on James R.? NUGENT-155 was born Feb 1858 in Choctaw, Oklahoma Co., OK. He died 8 Feb 1908 and was buried in Cleveland, Pawnee Co., OK. James married (1) Minerva Jane DEWITT-156, daughter of Wallace DEWITT-167 and Eliza VAUGHN-1183, before 1885. The marriage ended in divorce. Minerva was born 4 Mar 1866 in AR. She died 17 Mar 1962 in Santa Ana, Orange Co., CA. James and Minerva had the following children: + 2 Male (1) John Richard NUGENT-151 was born 12 Jan 1885 and died 15 Jan 1965. James also married (2) Mary Louise BEATTY-706, daughter of Joseph Hale BEATTY-34512 and Elizabeth GARRISON-34513, on 15 Sep 1890. Mary was born 14 Jul 1870 in Orange Co., IN. She died 3 Apr 1960. James and Mary had the following children: + 3 Female (2). Alpolona (Lona) NUGENT-34506 was born 29 Aug 1893 and died 23 Apr 1950. + 4 Female (3) Vennie Belle (Jackie) NUGENT-34507 was born 25 Aug 1898 and died Oct 1990. + 5 Male (4) William A. (Audie) NUGENT-34508 was born 16 Nov 1900 and died 26 Oct 1962.

Second Generation:
2. John Richard NUGENT-151 (James R.?) was born 12 Jan 1885 in OK. He died 15 Jan 1965 in Costa Mesa, Orange Co., CA and was buried in Westminster Mem., Westminster, OC; CA. John married Pearl May WARREN-152, daughter of Robert Edward WARREN-157 and Rachel LIZER-158, on 7 Mar 1906. Pearl was born 17 Aug 1890 in Greenville, Co., KA? She died 19 Mar 1978 in Costa Mesa, Orange Co., CA. 3. Alpolona (Lona) NUGENT-34506 (James R.?) was born 29 Aug 1893 in Choctaw, Oklahoma Co., OK. She died 23 Apr 1950 in Tulsa, Tulsa Co., OK and was buried 1950 in Spavinaw Cemetery. Spavinaw, Mayes Co., OK. Alpolona married Daniel (Dick) STOCKTON-34527, son of Lewis Sherman (Ping) STOCKTON-34505 and Josephine SLATER-34525, on 1913. Daniel was born 22 Jul 1902. He died in Tulsa, Tulsa Co., OK. 4. Vennie Belle (Jackie) NUGENT-34507 (James R.?) was born 25 Aug 1898 in Aldrich, Polk Co., MO. She died Oct 1990 in Spavinaw, Mayes Co., OK. Vennie married Harry STOCKTON-34511, son of Lewis Sherman (Ping) STOCKTON-34505 and Josephine SLATER-34525, on 30 Sep 1919. Harry was born 6 Jan 1890 in Cloud Co., KS. 5. William A. (Aud) NUGENT-34508 (James R.?) was born 16 Nov 1900 in Lincoln Co., OK. He died 26 Oct 1962 in Spavinaw, Mayes Co., OK and was buried 1962 in Spavinaw Cemetery. Spavinaw, Mayes Co., OK. William married Verna ATTWOOD-34509 on May 1921. Verna was buried in Spavinaw Cemetery., Spavinaw, Mayes Co., OK.
---
Rose Adams - 03/08/99 I am looking for any information on the ADAMS & SMITH families of Pawnee. Ben Franklin ADAMS moved to OK and made the land rush between 1900 & 1910 they settled in Pawnee. His wife was Lodusky Jane CUMMINS ADAMS. Ben (goes by Franklin or Frank) was born in 1839 in MO. Lodusky was born there also in 1844. Their daughter Rosa Catherine ADAMS came with them with her son Willis Raymond ADAMS age 13. She was born in 1877 in MO. In OK she married an Elmer SMITH; they had two children, Elmer SMITH Jr. b. 1910 in Pawnee, & Lodusky Marie SMITH b. 1912 in Pawnee. I found Rosa Catherine SMITH living as a boarder with the HEPLER family on the 1920 Fairfax OK census. She was working as a dishwasher, and her family was not with her. She was listed as a widow. I want to know where they are all buried, and what happened to the kids. Any information will be appreciated greatly.
---
Reed Morrow - 03/08/99 I would like to correspond with descendants of the Mc Fadden, Van Voltenburg, and Fadling families of the Ralston area of Pawnee County. Also searching for death date of Mary Bengree of Pawnee.
---
Joyce Jones - 03/08/99 Joyce (Hollers) Jones-Searching for info on great grandparents-Albert & Amanda (Black) Hollers along with Theodore Hollers-age 16 yrs. that I found on the 1900 Census for Pawnee Co., Ok. Have been unable to locate them after 1900, can anyone out there help?
---
Joyce Hollers Jones - 03/22/99 searching for my g-grandparents, Albert & Amanda (Black) Hollers who obtained land in Pawnee Co., Ok. Evidently in the Land Rush, I located them on the Pawnee Co. Okla. Census records of 1900: Hollers, Albert b 1832-Ky. Hollers, Amanda b 1832-Ky. Hollers, Theodore-Grandson-b 1884 in Mo. Have been unable to find anything since the 1900 Census, can anyone out there help me, it would be most appreciated.
---
Phillis Bacon - 04/12/99 I am trying to find out information about my husband's grandparents. Elmer Adelbert Bacon, (born in Missouri 1871) his wife Artie Roggers (born in Kansas 1871) they lived in Jennings, Oklahoma when John Burl Bacon was born in 1899. They also had a daughter name Opal. Artie's mothers name was Silna Roggers and she moved with them to Washington State when John Burl Bacon was a young man. They were related to the Armstrong's (John and Ella Mae) and had an Aunt Alice Roggers that lived somewhere near Miami. Any information about these people would be greatly appreciated, as they are all gone now and this is like looking for a needle in a haystack.
---
Patricia Ball - 04/12/99 I am looking for members of my family by the name of Royse. Daniel and his wife Abigail and their son Pierre I. Abigail was still alive in 1921 in Skiatook. Daniel was deceased and Pierre died Sept 1956.
---
James T. Amos Jr. - 04/19/99 looking for info on the Amos family, Emet and James, believe Emet was first boy born in Pawnee, and James was his dad, my g-g-grandfather.
---
James Meador - 04/26/99 I am searching for information on John L. Gilliam (b. about 1860) and his wife India E. Akins Gilliam (b. about 1861) They left Sumner Co., Tn. in the late 1890's and settled in Blackburn, Pawnee Co. They are there as late as 1920. I need birth and death dates for them as well as their place of burial. They had at least 5 children, Albert, Lela, Jesse, Willie and Wallace. India was a sister to my great grandfather. Any information I can get on this family would be very much appreciated.
---
Jay Meierdierck - 04/26/99 Cort Meyerdirk was a pioneer settler, settling in Pawnee County, Indian Territory shortly after September 1893. His ranch evolved into the Lazy Six Ranch near Pawnee. Do you have any additional information on him or the area?
---
Jo Ann Meek - 05/17/99 looking for info on WILLIAM WINFIELD SCOTT, born June 27, 1845, died August 23, 1918 in Pawnee County, Oklahoma. I am posting this for my mother-in-law and she would like to have the obituary from the paper. If you can help, please email me.
---
Marie Norman Porter - 05/31/99 I am trying to find my grandfather Norvall Arnold NORMAN b. 1855 in WVA and probably came to Pawnee County in 1888 or 1892. They were in one of the runs for land in the Cherokee Strip. His wife's name was Sarah Samantha NORMAN, nee FARABEE b 1863 in Osage County, MO. They may have been accompanied by Sarah's parents John and Martha Ann FARABEE.
---
Cathy Hestand Soots - 05/31/99 looking for information tracing my family roots. Here is what I know. My father's name was William Lee Hesand, Jr. and my mother's name is Mary Sue. Her maiden name was Weldon. I can't ask her for the information about the family, as this is for her Christmas present. Her father is specifically the person that I am looking for information about, but any information that can help me find him so I can trace the rest of that side of the family would be appreciated. He was married to Margarette (not sure of the spelling) and worked in the oil fields. He died in sometime in late 1955 or 56 I believe. It was shortly after my little brother Danny was born. That was in October. His other children are Leona Pogue; she lives out on Keystone Lake, Lewis Weldon, who resides in Tulsa now, I think, and John Weldon. There was also another child, that died during birth and their mother (not Margarette) died during the birth of John, I would also like information about her if it is available, but I don't even know her name, she died when momma was 12. Her maiden name I believe was Storm, because I remember a lady we called Grandma Storm that died when I was 2. That would have been in 1954. I would be eternally grateful for any information that you can provide.
---
Sheila Hoffman - 06/07/99 searching for descendants of Elijah Theophilus Hopkins and his wife Sarah Ellen Henderson. They were married in 1884 in Rocky Comfort, McDonald Co.; MO. Sarah Ellen died 7 Jul 1946 in Drumright, Pawnee Co., OK and is buried in Union Cemetery at Stella Newton Co.
---
Gerre Byrd - 06/07/99 I am looking for the SOULSBY family who may have moved from AR to Pawnee, OK. By 1910. The children were named Raymond B. "Bea" SOULSBY and Dee SOULBY. There may have been more children. "Bea" was in the armed forces by 1939 and eventually went to Germany with same, returning to OK. About 1946. His wife's name may have been Ruth. Does anyone know this family?
---
SUSAN K HUDSPETH - 06/21/99 looking for information on Eff YOUNG, 1852-1936. He is buried in Sinnett Memorial Cemetery, close to Keystone Lake and Cleveland in Pawnee Co., OK. His tombstone is in a section with Wiley A. and Matilda Jane (ROGERS) CHASTAIN and family, and on it is written: Eff Young Uncle 1852 - 1936.
---
Andie Stringfellow - 06/28/99 I'm trying to find information about Peter RUDOLPH and his family who were supposedly one of the early homesteaders of Pawnee County. His wife's name we believe to be Martha May and they had I believe 3 daughters, one of which was my great- grandmother Pearl Faye Rudolph (Bullington/Miller). I don't know anything about their history but think there is a possibility they may be from Iowa area, from some old photos we found. Family legend has it that this RUDOLPH family may have lived in the Quay area, which is on the county line of Pawnee and Payne Counties and Peter is supposed to be buried in Blackburn of Pawnee County.
---
Lee Harden Tillis Waters - 06/28/99 I am researching my G-G-Grandfather Simon J. Peter. He lived in Pawnee and is buried on the hill, in Highland Cemetery. His son Fred Daniel Peter was a druggist there and his store is still there and now a Rexall Drug Store. I have an 1890 lithograph of Pawnee showing the Peter Drug Store on the left side and it is still the same. I would like any information on this family and if there are still members of the family there.
---
Lavern (Moore) Osburn - 07/12/99 I am searching for my grandfather, Levi MOORE, b July 1860 in Texas. I'm told that his family lived somewhere in Pawnee County Oklahoma. I've found a Levi MOORE family on the 1870 census for VanZant County, Texas. This family had a Levi MOORE aged 10 years old. They were not there on the 1880 Census. I believe that they went to Indian Territory Ok. Family lore is that his brothers were always getting into trouble and that's why they went to Oklahoma. From 1880 until 1898, when he married Nora Lee Stanley (my grandmother) in Wood County Texas, no one knows where to look. There is a possibility that he could have had married there and had a family other than the one he had in Texas. There was a Levi Moore born in Pawnee County in 1884 as per SS Adm. This Levi born in 1884 could possibly be a son of my g-father. Please, if any one has ANY information on this family, contact me.
---
Nelda L. Percival - 08/09/99 Sarah Ellen Watson Gillock/ Carter Likens Gillock I am seeking information on either parties. They lived/died and are buried in Pawnee Ok. I know of only two of their children Nellie Ester Gillock Bonstein (the youngest) my grandmother (born in Pawnee) and her sister Etta Gillock Wycoff. They Sarah and Carter are buried in a Pawnee cemetery across the street from the Gillock homestead out in country according to one source. But I don't know???? Please help. I'd like as many family names/dates as possible. But I am really stuck on Great-grand mother Sarah.
---
Jo Ann Gibson - 08/09/99 JAMES THORNTON died in Dec. 1926 in Wakita, Grant, Okla. he is buried there. His wife Malissa died April 1922 in Medford, Grant, Okla. she is buried there. Joseph W. Staneart died June 1899 in Blackburn, Oklahoma. His wife, Theodotia Ann Ferrell Thornton died March 1935 in Pittsburg, Kansas. Both are buried in Blackburn, Oklahoma. Any records of these people?
---
Walker - 09/27/99 I am researching Joseph G. WALKER and America (Sowards) WALKER. They resided in Blackburn, OK and have been located on the 1910 Census. They are listed as dwelling number 5, family visit number 6, and sheet #9. Their son William J. WALKER was located in the same 1910 Census but house number 141, dwelling number 141, sheet number 7. Joseph G. and America's children are as follows: 1) William J. WALKER, born Dec 30, 1869 Hutchinson, McLeod, MN. 2) Lewis Walker, born 1864 no further information. 3) Jettie Susan WALKER born January 26, 1868 married Wilbur Hamilton RAYMOND. Jettie and Wilbur lived in Mesa, AZ. 4) Leona WALKER born September 3, 1878. Leona married Robert JAMIESON. They lived in Bartlesville, OK and several other locations. Their children have remained in the Bartlesville area. 5) James Henry WALKER married a Sarah J. They resided in San Diego, CA. James died January 19, 1952. 6) Ed L. Walker married a Rita D. SMITH in 1900. They resided in Williamson, Mingo, WV. Until Ed's death in 1932. Have no further information. Willing to share the information I have on the above individuals. Need to know if there is any way to locate the date of death of Joseph G. WALKER. He supposedly died in 1914. America is buried in Altamont, KS in the family plot with her son William J. Is there any hint as to where I can look, or where I can find any information?
---
Nancy Dipert - 09/27/99 I am searching for descendants of Henry W. & Isabell (HAZLET) LONG. They settled in Pawnee County about 1897 along with their son, George F. LONG and grandson, Charles Edgar LONG and daughter, Viola (LONG) BROWN and son-in-law, Charles Frank BROWN.
---
Lisa Stark - 10/04/99 seeking anyone with access to PHS yearbooks from app.1936-1940. Looking for any pictures of Joel MAYER. My dad Stanley WEIL's cousin, he died in WWII when his plane was shot down in 1943. No one left of the MAYER family; it seems a shame for Joel to be completely forgotten. Know of no other existing pictures of him.
---
Clifford White - 11/08/99 I am looking for information on a marriage that was listed as being associated with the Pawnee Tribe Pawnee Agency Oklahoma. The date was just listed as 1887. The man was Robert White. The woman was listed as Mrs. White. I suspect her name may Mattie Louise Smith or Martha.
---
Karen Halvorson - 11/22/99 my ancestors names were Charles Rufus Collier, born 1838 in TN, a Civil War Vet for the South and Katherine Elizabeth (Griner) Collier, born 1841 in TX. She was apparently called Beth but different records have her as Beth Catherine, Catherine Beth and any spelling that suited the moment. They had 11 or twelve children while living in the Upshur, Smith, & Hunt Counties of Texas. My grandfather was born in Hunt Co TX in 1879. It was said that his parents were killed when he was "young". He supposedly lived with different older siblings until "he got fed up" and struck out on his own when he was 14. I believe at least one child was born after 1880. So Charles and Beth could have died as early as 1881. One might assume that they were definitely gone by 1893. We find different siblings living in various areas of OK in 1900. My grandfather was staying with an older sister & husband in Pawnee County in mid-July. He married in Sept of that year. A brother was in Pontotoc Co with a family. Descendants of that family are still there. Notes of a genealogical nature left by my late father, list where many of my grandfather's siblings were living in the 1930s. These places were Tulsa, Ringling, Norman, Oklahoma City, Ada, Anadarko, Carnegie, and Sulphur. There were at least 3, perhaps, four siblings that were not mentioned in my father's notes at all. Three would be the three oldest siblings. My father's notes listed two sisters who were not in any census I've found. And four sisters and one brother were not mentioned in my dad's notes. To complicate things, it seems to have been an accepted thing back then to go by your middle name rather than your first name, which my grandfather did. He was James Thomas Collier, and called himself Tom. My g-grandfather Charles Rufus was often referred to as Rufus. I have no idea where rail lines ran in the late 1800s in Oklahoma. There apparently were none in your area. Do you have any idea what the Hunt signified after the slash following the name Collier? Any light that you might shed would be appreciated. Of course it's quite possible that these folks are completely different Colliers.
---
Karen Halvorson - 11/22/99 looking for descendants of or info on Collier families in Pawnee, Pontotoc, Pottawattamie, Payne. This line had all born in TX from Cir. 1860 to 1800s. Moved to OK between 1880 and 1900. This generation: Charles, Mary, Melissa, Minnie (Wall), Lula (Walls), Perlina, Emma (Alma) (Murphy), Jenny (Hartsail), William, John, James T., Stella (Grimes). Their children, born OK: Jake, John & Cleo Walls; R.O., Othar, Ruby, R.L. Wall; Velma (Rochell), Vera (Chadwick), Ruth, Carrie (Worley), Paul, Lorene, Maxine, Willie May Collier; Jenny Lee Murphy Payne; Nora (Lynn), Bea (Hoffman), Stella (Perry), Ora (Owens), Bill, Loise (Lamb), John Wooley Collier; June, Non-Erl, Jessica Mae Collier. Several of these families moved around in OK based on family notes. Cities they lived in: Ok City, Ardmore, Ada, Anadarko, Sulphur, Tulsa, Jennings, Terlton, Norman.
---
Rebecca Randall - 11/29/99 I am looking for information on Abram or Abraham Webb, born July 25, 1862 in Sevier County, TN, and died in Terlton, Pawnee County.
---
To view the archived queries for 1997, 1998, 2000, 2001, 2002, 2003, 2004, 2005 or 2006 please click the appropriate year.
All comments, additions and suggestions to expand or improve this page are welcome and will be responded to.
This page is a free service to all Family Historians who are currently doing research in the Pawnee County, Oklahoma area. This page is part of the USGenWeb Project. If you have an interest in supporting an unadopted county of Oklahoma that is listed on the Oklahoma home page under the counties list, you can volunteer to sponsor that county home page by contacting the Oklahoma State Coordinator Linda Simpson or Assistant State Coordinator Mel Owings for further information. Please send comments, suggestions or updates for this page to Robert Gale Fender.
---
Copyright 2006 by Robert Gale Fender
LAST_MODIFIED: 29 February 2020