<![if !vml]>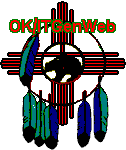 <![endif]>

Pawnee County, Oklahoma Area Queries
Welcome to the Query section of the Pawnee County, Oklahoma Home Page. This area is only for queries on ancestry from inside Pawnee County, Oklahoma. If you have ancestry that came from counties surrounding Pawnee County, please use surrounding Pawnee County query list. If you have ancestry that settled in Pawnee County from outside Oklahoma, please use outside Oklahoma queries.
---
Billy Ralph Furm Denton Jr - 07/26/04 Hi am trying to find information on a Ernest Denton b about 1872 Barry Co Mo have a newspaper clipping stating Ernest Denton of Cleveland Pawnee Co Ok was visiting his sick Mother in Barry Co news article dated 1904 he must have been living in the area from about 1900. Thanks for any help anyone can give he was my G Grandfathers brother. Billy R F Denton Jr. b. TX raised MO now live Australia (50yrs)
---
E. B. Stewart - 05/17/04 Searching for information regarding Nicholas Daniel (N.D) JACKSON b. TN and his brother William JACKSON were son of John Jackson and Mary MASSINGILL b. TN was the daughter of Nicholas MASSINGILL (the Dalton Gang was supposed to stop at the general store in Jennings and visit with N.D) and Mary Elizabeth STILLWELL who were her parents? She was said to be born in Iowa and both parents Ohio (father was a minister). Both N.D. and Mary are buried in the Jennings Cemetery. A daughter, Bessie JACKSON married Colonel Ellsworth BRANNON, son of Thomas Jefferson BRANNON who had a pool hall in Jennings.
---
Beverly Cothren - 02/22/04 looking for information on the family of Herman Cothren/Cothran, B. approx. 1900, Pope Co. Arkansas. He married Mary Clemmons (spelling?) sometime around 1929/30 and on the Pope Co. Arkansas 1930 census, they lived with Herman's mother Ada Cothren. Sometime after 1930, Herman and Mary moved to the Sandy (Sand?) Springs area of Oklahoma. Any information or help greatly appreciated.
---
Patrice Meyerdirk - 02/02/04 I am researching the family line, MEYERDIRK. I would be interested in corresponding with descendants of Fred Meyerdirk of rural Pawnee, Oklahoma.
---
Doug Fleming - 02/02/04 we are looking for information. George Ellsworth CAMPBELL. Born Feb 22, 1921. Birth record at town hall in Council Bluffs, Iowa. Father - Robert Clair CAMPBELL, we have no birth or death records for Robert Clair Campbell. Mother - Lillian FABLINGER, born Sept 26, 1901 Gandy Nebraska, Logan County. Died May 11, 1971 - Memorial Cemetery, Freemont, Nebraska. Lillian Fablinger became Lillian BEEMER - date unknown. Lillian's father - George FABLINGER no birth or death records. Lillian mother - MINNIE DYE born March 28, 1882 Algiers, Indiana. Died May 30, 1946 FREEMONT, NEBRASKA. Interment - Ridge, Freemont Nebraska, Dodge County. Other names known for Minnie are VESTA, PENNER. George Fablinger is last known to live in Denver, Colorado with a daughter - ELLE or ALLE, BABE is another daughter. Elle had a daughter named PAULINE MILLER and she had daughter named Pam.
---
Okgardnergirl - 01/26/04 I am looking for information on Alfred J Shipman's (1893-1966), wife Bertha Russell (1895-1981). Alfred came to Cleveland, Ok and married Bertha. I am told they owned a "trade store" near bridge between Hominy and Cleveland. Does anyone remember this store or have any information on Bertha Russell?
---
Okgardnergirl - 01/26/04 I am looking for information on the mother of Ada Mae Lucas. I believe her mother's name may have been Elizabeth "Bess" Howard. I believe she may have died in Cleveland, OK in 1935-1936. I would like to know who Elizabeth's parents were also. Father's name may have been Baker
---
James Wilson - 01/26/04 Need obit for Claude Wesley Holloway died February 1982 in Cleveland Pawnee co ok.
---
Richard B Kern - 01/19/04 I am presently researching a man named Ernest E Evans that was born in your town 13 August 1906. He served in >the US Navy during World War II and earned the Medal of Honor for his actions against a superior Japanese battle fleet 24 Oct 1944. I am looking for any relatives or any information that would aid me in this search. My efforts are to publish a book accounting his time in service during the war years. I would like to contact any family members there in Pawnee that might have information related to the book. I will give you my contact information so you may pass it along. Any help received will be duly noted upon publication.
---
To view the archived queries for 1997, 1998, 1999, 2000, 2001, 2002, 2003, 2005 or 2006 please click the appropriate year.
All comments, additions and suggestions to expand or improve this page are welcome and will be responded to.
This page is a free service to all Family Historians who are currently doing research in the Pawnee County, Oklahoma area. This page is part of the USGenWeb Project. If you have an interest in supporting an unadopted county of Oklahoma that is listed on the Oklahoma home page under the counties list, you can volunteer to sponsor that county home page by contacting the Oklahoma State Coordinator Linda Simpson or Assistant State Coordinator Mel Owingsfor further information. Please send comments, suggestions or updates for this page to Robert Gale Fender.
---
Copyright 2006 by Robert Gale Fender
LAST_MODIFIED: 29 February 2020